I've just seen the pdf of my Virgin Jackson story which is due to be published in Fablecroft Publishing's second project Australis Imaginarium. Tehani has done a beautiful job with the layout and I'm looking forward to seeing the whole book. It will be a real collector's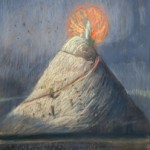 item.
Also, Alisa tells me that Glitter Rose is just about to go to the printers. There have been a number of pre-sales, so if you'd like a copy of this beautiful, hardcover, limited edition of my Carmine Island short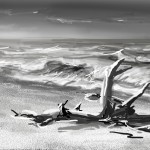 story collection then I suggest you think about pre-ordering. We hope to leave World Con in September empty handed ie sold out!