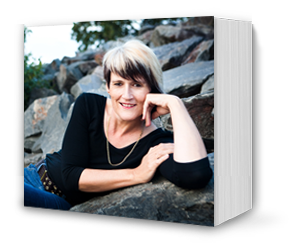 Hi All Y'all,
The year is slipping by and I have a few appearances coming up. Hope to see some of you at one of my upcoming workshops or conventions!
Marianne xxxx
Writing Speculative Fiction – SOLD OUT!
Who: Marianne de Pierres
Where: NSW Writers' Centre
When: Saturday 23 July, 10am-4pm
Cost: Full price: $180; Member: $125; Conc Member: $110
Level: All
Award-winning science fiction author, Marianne de Pierres, will conduct a comprehensive workshop on writing speculative fiction. Participants will learn how to amass the right tools for world building; how to create convincing worlds that are authentic, logical, and original; and how to effectively blend the sub-genres of speculative fiction to create more exotic stories. …..
---
Women of Action: the new wave of crime and thriller fiction – Friday 5 August 6-7pm, Brisbane Square Library
Join authors Marianne Delacourt and L.A. Larkin in conversation with Amanda Bacchi about creating dynamic female central characters in crime and thriller fiction. In a genre that often depicts women as victims or side-kicks, these authors are turning the tables. How do their lead characters' lives reflect those of the authors? This event is ideal for crime fiction and thriller lovers, aspiring writers, and anyone who will enjoy an evening with two highly entertaining authors.
| | |
| --- | --- |
| Date: | Friday 5 August 2016 |
| Time: | 6:00pm |
| Venue: | Brisbane Square Library, 266 George St, Brisbane QLD4000 |
| Cost: | Free – bookings essential |
| Bookings/Enquiries: | Bookings essential. Contact Brisbane Square Library at (07) 3403 4166 |
---
06 Aug 2016 12:30pm
Bank of Qld Room, Level 4, State Library Qld
Stanley Place, South Brisbane Qld 4101
12.30 – 2.30 pm $15 members, $25 non-members World-building – create authentic worlds with Marianne de Pierres
---
Saturday October 8 @ 9.30am–3.30pm
Rockhampton Library, 230 Bolsover Street, South Rockhampton
QWC Members $65
QWC Member Concessions $59
Full Price $110
Concession $99
---
 Panels on Saturday and Sunday of each convention.
---