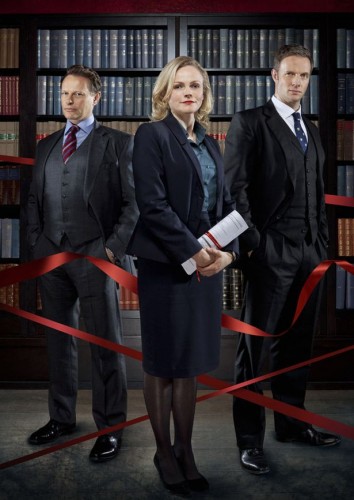 Catching glimpses of SILK on TV it struck me as a tad slow moving but as seems to happen when I start watching something from scratch on DVD and get the proper rythmn of the show, I changed my mind.
I'm a huge fan of Rupert Penry-Jones and enjoy his and Maxine Peake's onfilm relationship in this show. Clive (Penry-Jones) is respectful but envious of Martha (Peake), and she is fond of, but often exasperated by, him. They seem to have a good understanding of each other and an enduring friendship whilst seriously competing for SILK. It's quite a beautifully drawn dynamic. The other highlight for me is the brassy clerk Billy; old school and not beyond stepping outside the law, to make things work in the Shoe Lane chambers. Politics, drama and suspense all portrayed at a most credible level.
There is nothing flashy or technologically profound about this show, just some good writing and terrific acting. I'm looking forward to series two and feel quite irritated by the criticisms levelled at series creator and writer Peter Moffat, suggesting this is second rate and not up to his usual standard. The critics sound a pretentious as some of the barristers in the show.