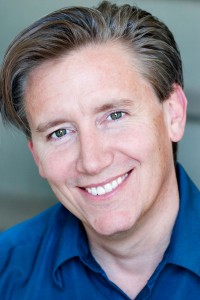 Spike Spencer has been a voice actor since the early nineties. He has voiced hundreds of episodes of Anime including such notable titles as Evangelion, Vampire Knight, Battle Angel, Suikoden, Orphen, Spriggan, Nadesico, Mar, PreTear,  Buso Renkin, Code Geass 2, Bleach. His  video game credits include World of Warcraft (8 characters), Tales of Vesperia, Steambot Chronicles, Star Ocean 2, Lunar: Silver Star Harmony, BlazBlue and many others. Spike has also lent his voice to numerous radio and TV commercials.
An accomplished actor, he has worked with such notable stars as Tommy Lee Jones, Sandra Bullock, Frank Langella, Tia Carrere, and Scott Glenn and has been on set with many other stars. Spike is also an author, including "How to Be A Frickin Genius Voice Actor, Step One," "What Happens At The Con, Stays At The Con?," And "Don't Kill Your Date (And Other Cooking Tips)"-(Coming soon). Spike is also a screenwriter with several projects in various stages. Spike is soon to begin production on his first feature film that he scripted, "Dwindle Down."
1.You've worked as an actor, voice actor and have written a book and a screenplay. If you had to choose a single profession among them, which would you choose and why?
I would absolutely, 100 percent, unabashedly choose on camera acting. That is my first love. I never feel more alive than when I am working on a film set. One of my favorite moments is walking up to my trailer with a star on the door with my name on it (usually spelled correctly). I have worked on screen with 4 Academy Award nominees (2 winners) and those moments were just fantastic. There is nothing better than meeting someone you've admired for years and seen in so many movies and now you are in one with them. DAMN good feeling! So, Universe, I'd like some more of those moments please. Thanx.
I have trained for that all my life. I was always a performer even as a child, but not professionally until High School. I got the lead role in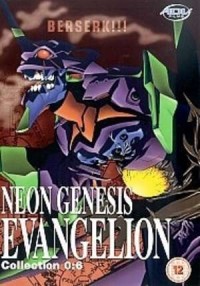 my first audition ever in the Northbrook High production of "Charley's Aunt" and the rest is history. I was hooked as soon as the curtain fell and I heard my first real applause. So I grabbed myself an agent and turned pro. Although I'm not into theatre anymore, that moment has always stayed with me. Now I want to focus on the intensity of film acting. It's much more real to me.
I attended the University of Houston and majored in Drama there under some fantastic teachers. I was in class with Cecil Pickett, who also taught Dennis and Randy Quaid, Brent Spiner, and Brett Cullen. I also worked with Jose Quintero, who started the Circle in the Square Theatre in New York and worked with some acting legends. Those were my two most influential teachers and they helped me really hone and internalize my craft and that is all I really want to do in life.
2. You just finished writing a screenplay. Can you share a bit about it?
Actually, as most screenplays go, I finished it 5 years ago after having worked on it for a few years prior. I did; however, just finish my second re-write and tweaking on it, third coming up. The screenplay is called Dwindle Down." It is what you could call a cerebral thriller/ horror story with an intriguing twist. I can't say too much about it as you know in this biz ya gots ta be careful. But I will say that it has a small cast that dies in various ways upon a theme (sound familiar?), but the twist is the key. It is about justice, revenge, and how far one person will go to achieve it. It will be shot simply, I want to achieve the feel of having the viewer really get into the room with us.
I have several other screenplays in the works in various stages. Oddly enough, comedy is my forte, but somehow my first out of the chute is a frickin horror story. Weird. And now comes the difficult part, the production. As you know it's a wild ride to get anything produced so in 2011 I am really going to focus on a few things and get them done! So keep an eye out for "Dwindle Down."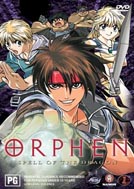 3. You're one the busiest actors on the convention circuit. How important are conventions to creative professionals?
Very! I don't think most actors really understand the power of the Con circuit nor the amount of fun they can be. For one thing, as a voice actor, you never really get to meet the other actors you work on projects with. We do our thing in the booth alone with the directors and that's about it. Then we take off. So Cons are really where we get to meet each other, hang out, and network. That is a very powerful thing. I have gotten several jobs from that alone that I would never have had a chance to work on had I not met the director at a Con or gotten a referral from another actor. So that is a very good reason to go Con-ing. We also get to meet TV and movie stars, writers, and crazy fun fans that become friends from all over the world, including one awesome writer named Marianne!
And if you are a Maverick Adventurer (website coming soon) like myself, you can't do better than being able to travel the world paid for by others as a very real part of your job. We can make money doing this stuff. Some bigger stars make a pantload of money on these things. As will I as soon as I land my Sci Fi series. I consider my Con appearances to be a live gig and I treat it that way. I put on a show! This year alone I hit 8 countries and about 25 cities doing the Con circuit and taking on some side adventures. I LOVE to travel and am a huge Foodie, so it all works perfectly for my lifestyle. Come see me soon at a Con near you. Thank you, Goodnight Cleveland!
4. You've already written one cook book. Do you have plans for more?
Actually, I have not finished the cook book yet. I have been working it as a seminar/panel at Cons for a while now. It is called "Don't Kill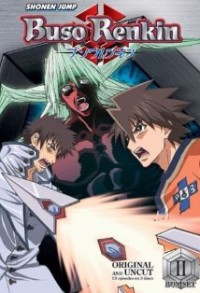 Your Date (And Other Cooking Tips)." I speak all about food, travel, adventuring, lifestyle, dating, relationships and such. It originally began as an idea for a Bachelor's cookbook, but since I discovered the Con circuit and have done so much traveling, it has evolved into something a little deeper as I keep discovering new tasty treats from around the globe. So the idea is really about simple recipes, aimed at men, so they can prepare something for their lovely ladies. Each recipe has a story and tips on how to get closer to a lifestyle that is exciting and intriguing for the gals we wish to woo. I have most of the recipes now, but the hard part is the preparing and shooting the photographs to get it done. So I am seeking a publisher for this one. I am also looking into the possibility of turning it into an actual cooking show with fun dating tips and guests from the dating world and, of course, some silliness.
I have actually written 2 other small books (self published) that I sell at Cons and through my websites. I wrote "What Happens At The Con, Stays At The Con…?" which is a series of short stories of crazy things that happen behind the scenes at these conventions and around the biz as well. Some of which I was personally involved in. I turned that into an audiobook on CD. And for those that have purchased the CD, I was the one on the waterslide… Just sayin.
I also wrote a small booklet called "How To Be A Frickin Genius Voice Actor, Step One" which is an introduction to using your voice as an instrument. It does not go into the marketing and such as I wanted to really focus on the basics for those folks who are interested in how we do what we do. So it is a good start for those who want to head down the VO road.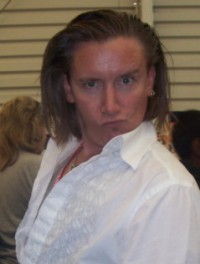 5. Which creative project that you've worked on have you enjoyed the most?
I would have to say that the best experience was working with Frank Langella and the lovey Alyson Michalka on the Disney channel movie "Now You See It." I got to work on it for 5 weeks in New Orleans. Not only was the pay a nice thing, but every night after we wrapped I got to walk over to the French Quarter and try several different restaurants. I was living in Houston at the time and New Orleans was my second city. I love N'awlins! And I make a mean pot of gumbo. I still have an agent down there actually, I should really call him…
Anyway, it was the longest I have ever worked on a set and I absolutely loved it. I can't wait to do more on camera work like that. It was also at that time that I finished my script for "Dwindle Down." I was so the picture of a writer. At night I would take my laptop down to the pool side, have a nice cold pint of Guinness for quaffin', a snifter of Scotch for sippin', a fine cigar for smokin', and a little Dean Martin playin' in the background for relaxin'. Now that is the way to write a frickin' screenplay.
Visit his official websites:
www.worldospike.com
www.spikespencer.com
www.almostevilminions.com