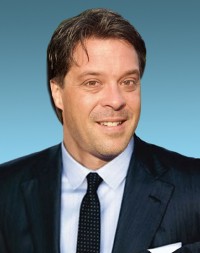 A 30-year veteran of the entertainment industry, Eric Wiler began his film career in 1981 as a high school intern at ABC affiliate WUHQ channel 41 in Battle Creek, Michigan. College student by day, GM autoworker by night, Eric graduated from Western Michigan University, Kalamazoo, MI., in 1987. Knowing he wanted a career in the entertainment business, he headed to the epi-center Los Angeles, CA and soon landed a marketing position at Hollywood's oldest studio, Republic Pictures. This led to several television production positions; CBS Beauty and the Beast, NBC The Golden Girls & Empty Nest and ABC mini series Son of the Morning Star. In 1990, he landed an assistant film editor position for Director Arnold Schwarzenegger, Christmas in Connecticut, which led to a string of highly successful films, Muppet Christmas Carol, Muppet Treasure Island, Little Big League, Can't Hardly Wait and Bullet Proof. Eric spent 5 years in 2000's serving as the Executive Assistant to the President of Dark Horse Comics, Dark Horse Entertainment shepherding Emmy award-winning indie production company Dark Horse Indie, The Don Rickles Project, Directed by John Landis and Eisner award-winning comic The Umbrella Academy for the studio.   In 2009, he launched his own production company, ericwilerproductions.com, currently developing The Rook and Handbook for Hot Witches comics into film. In 2011, he won a Gold Mom's Choice Award for Associate Producing Yoga Calm, a yoga DVD for ADD & ADHD children.  Eric currently resides in Portland, Oregon, has a son Dylan and donates his time to various nonprofit organizations, OMPA, young filmmakers boot camp and Oregon Cartoon Institute.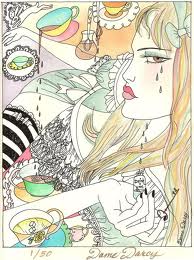 You worked in both comics and film. Where would you say your natural home is, and why?
Film, it's my true love. When auteurs combine written words with vivid imagery toss in layered aura sound with composed music,
the experience becomes a deeply shared common experience. The medium is intended for a group of people to instantly share in a common experience, at a given place and structured time. It's a real emotional and physical investment by the audience. Actors bring tremendous depth to characters, many times it's more than the screenwriter could have ever imagined. The collaborative aspect of filmmaking allows for everyone involved in the production to contribute and bring value to the project. The additional layer of human emotion and audio craftsmanship are not available in comics. Granted, comics and novels are created for the reader's mind to fill in the layers and are well crafted for the imagination. That's why we love them so much. It's our thoughts and our emotions. In general, the common experience is after the fact, when we discuss the material over coffee. It's a joyful, terrifying and overwhelming experience to test screen your film for an audience. When they laugh at the right spot and tear up at the places you've worked so hard to convey, it's a whole additional level above and beyond for the filmmakers.
What did you take professionally from your years at Dark Horse comics?
The business of storytelling. It was a piece of the puzzle I had not been adverse in. Having a great idea is one thing, but building a profitable entity is another. The company is filled with highly creative and business-minded individuals that deeply care for the integrity of the story and one another. The employees are truly the heart of the organization.  As the leader of licensed comic book properties, I gleaned the ins and outs of intellectual property management and what it takes to compete in the franchised transmedia landscape. I was blessed to learn from many of the best in the business.
Tell us a little about your new production company? What projects do you have on the boil?
ericwilerproductions.com is my new venture.  In 2009 I decided to combine my professional experiences and launch a film company.  It's a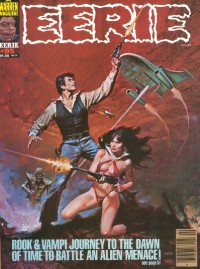 road that most entertainment professionals eventually take, some by choice, some by accident. I'm currently developing copyrighted comic book property in association with the William DuBay estate. William's works graced the pages of every major comic book publisher since 1969, and he served as the Editor in Chief of Warren publishing for most of the 70's – early 80's. In the mid 80's William launched Marvel animation with Stan Lee, developing the multiple Emmy award-winning The Muppet Babies.  I'm currently pitching his property The Rook.
I'm also working with comic creator Dame Darcy, her new graphic novel Handbook For Hot Witches is being published by Holt in 2012.  This is an exciting female driven project that I think will be become very popular with her fans and non-fans alike.  Dame's long running comic Meatcake is published by Fantagraphics.
Can you tell us about the Mel Blanc project and how you came to be involved?
I saw it listed in one of the local papers this past January, The Oregon Cartoon Institute was screening archival 16mm prints at a bar in North Portland in anticipation of their upcoming lecture series on Mel Blanc.  I instantly contacted Anne Richardson and Dennis Nyback of the Oregon Cartoon Institute and asked to join.  The Mel Blanc Project partnered with The Oregon Jewish Museum, which launched a Mel Blanc exhibit in June.  It's been a blast working on the project, Anne and Dennis are the best.  Mel was a musician first and foremost, in the mid 20's he became the youngest bandleader in America. Mel performed on a local Portland radio show, The Hoot Owls in 1927 and that eventually that led to his own show Cobweb and Nuts, all before becoming the man with a 1000 voices. Mel grew up in downtown Portland and attended the same High School that Simpson's creator Matt Groening would eventually attend, Lincoln. Check out http://melblancproject.wordpress.com/ for more info.  Our series is finished, but there's defiantly something in the water here in Portland, the Cartoon Institutes has more talented animators to celebrate in the coming year.