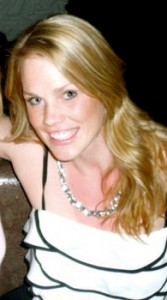 Manager, Philanthropist and Entrepreneur, Penni is the epitome of passionate in her career as a talent manager for actors in film, TV and voice over with PLAY Management. Penni is based in Vancouver, British Columbia but enjoys travelling all over the west coast of North America for business and pleasure.
Penni treasures her personal connections and relationships with family, friends and clients alike. Always demonstrating the uncanny ability to see what a person's individual and unique qualities are and how to assist the development of those special traits.
Since a very young age, Penni has taken and created any opportunity possible. She's always been an advocate of charitable ventures and a 'good cause'. This started by saving up her allowance as a young girl and contributing it to the needs and wants of others; orchestrating dinners for the homeless, support and education for women of the Vancouver downtown eastside, and her current project, PinUps for Pink.
Can you tell us about your job, what you love the best, what ticks you off?
The most rewarding thing about my job is connecting with the client, and identifying their dream. Then working as hard and strategically as possible until they achieve that goal.
As for what ticks me off…. only having 24 hours in a day.
What has been the most satisfying work moment to date?
Other then my response above, I would have to say nothing. I don't believe we will truly ever be satisfied. We may be content, for the time being, or proud – but not satisfied. I'm young, eager and have a long bucket list. When that list, which grows daily, is done – I will be satisfied.
Does being a Canadian agent make it harder to infiltrate Hollywood and the North American market?
I think that within the past few years it's become recognized that Canada has some amazing talent (actors and production alike) and it's a privilege to be representing them. Canadian's are passionate about what they are doing and very hard working people. Put us in front of the right people, it doesn't matter if we're in Vancouver, LA or New York.
Who are some of your hottest clients at the moment?
At PLAY Management, we all work collectively and project share. With that comes taking care of all of our company clients…. they are all hot! But most recently recognizable? The Twilight Crew (Leah Gibson, Tyson Houseman, Cameron Bright and Jodelle Ferland), Amanda Crew (Charlie St. Cloud), Erin Karpluk (Being Erica), Niall Matter (Eureka), Michael Winslow, Ryan Robbins, Brian Dobson, Brad Swaile, Steven Grayhm (White Chicks), Ona Grauer, Warren Christie etc.
Movies or Television?
I'd have to say movies over television. I learn so much from films… but now that I've bought a PVR I might have to re-think that.