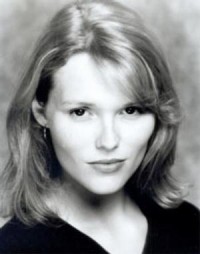 Nicola grew up in Sydney, Australia, on an unhealthy diet of 70's American TV where her fetish for people in shiny outfits with amazing powers germinated. Coming from an artistic family, there was rarely a time when she didn't have a pencil or paint brush in her hand so rendering her favourite icons was par for the course.
After a couple of mini careers modelling, acting and costume designing, she moved into the comic book industry, as a penciller, in 2002 with work for Australian publisher, Phosphorescent Comics. She then spent a couple of  years living in New York City chasing the dream.
Now back in Australia, Nicola has worked for Dark Horse, Top Cow, Image and IDW. Since 2006 Nicola has been working for DC Comics on monthly titles "Birds Of Prey", "Secret Six" and "Wonder Woman" with Gail Simone, and recently "Blackest Night: Wonder Woman" with Greg Rucka. She is currently on a run of "Teen Titans" with JT Krull.
1. You began your career as an actress. Does your desire to perform ever clash with the very back room nature of penciling? How do you get your fix?
I'm actually quite happy being by myself. I get work done, potter around the house, talk to the cat, sing at the top of my voice. Sometimes I go a little stir crazy and I don't quite know it. My husband will ask about the last time I was outside. If I can't remember, he drags me out for a walk. I try to catch up with my friends regularly and I see my family all the time. They're all pretty loud, big talkers, and we all "perform" for eachother. Other than that, I do get to do conventions pretty regularly, and that puts you in front of people. That's enough for the performing side, but I really get to flex my acting muscle through the work. I act out all the scenes I draw, from each characters perspective, so I can find the truth in the moment. That's really where i get my fix.
2. As an Australian, based in Sydney, do you feel distanced from the hub of the comic industry? Does an artist need to ideally be based be in NYC.
The great thing about  the industry now is that you can be anywhere. As long as you have an internet connection, you're good to go. That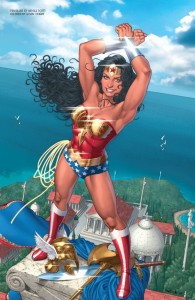 said, I do feel removed from the action and that can be good and bad. Like any freelancer knows, doing the work is only half the job, keeping the work coming is the rest and a constant thing. I have a contract with DC Comics, so I don't need to spend much time getting work, but making sure I'm being thought of for bigger and better jobs is tricky from the other side of the world. It's missing those incidental face to face moments with editors that can really hinder ones progress. I go over to the States at least once a year, just to remind editors that I'm here. It's how almost every big jump I've had has happened. The up side of being away from the hub of the industry is that I miss out on all the drama that can take place. I'm not into drama.
3.      What skills do you like in a comic writer, and what makes you job harder?
I like working with character driven writers. I love drawing all the subtle moments that people can have as well as the action. I've had the good fortune of working with a number of really great writers that have a confident grasp of the sequential art form so I haven't really faced much in the way of trouble spots, like a novice writer putting too many actions into one panel. Really, my job is only harder when I have to draw something challenging, but that always turns out to be the most satisfying work to complete.
4.  What's you favourite piece (of your own work) and why?
There was a pin-up I did for my folio just a couple of years before I started working at DC. It was of Wonder Woman and it hit just the right note. That image circulated it's way around the internet, got published in Wizard Magazine and made an impression on everyone that saw it. It still pops up pretty regularly and is by far my most famous image. Earlier this year I had a chance to re-draw the image, bring it up to date with my current style and ability, for the land mark #600 of Wonder Woman. It was coloured by the fantastic Jason Wright and I'm pretty happy with how it turned out.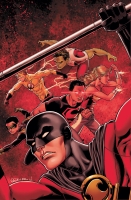 5. If you could try something completely different, what would it be?
Well, I have had experience doing costume and production design for film and for stage and I wouldn't mind getting to further those skills in the future.
6. What will Nicola Scott be doing in five years time?
See above! Seriously I hope to still be doing comics, maybe a little less than now, but also working with design departments in the film and TV industry. it's certainly where I'm just now starting to slowly steer my career.