Joelene Pynnonen
Joelene Pynnonen is a Brisbane-based writer, reviewer, bookseller and bird expert.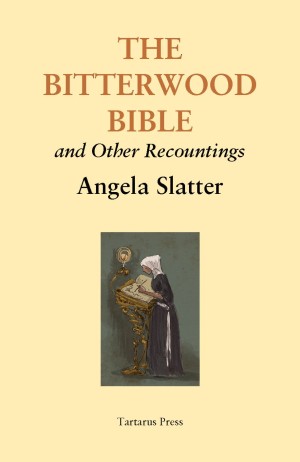 A group of girls study at a school for assassins, preparing for their wedding nights when they will kill their grooms. A lonely coffin maker finds company with the dead when she cannot have the living. Travelling holy women hunt down and capture all of the knowledge and stories in the world. These are just a few tales in the The Bitterwood Bible and Other Recountings.
Set in the same world as that of Sourdough and Other Stories, The Bitterwood Bible is a prequel comprised of thirteen short stories. Not all of them correlate to each other, but many of them have intersecting places, characters, or objects. As each piece of the story comes together, it creates a rich, vibrant world as compelling as any novel.
It's going to be difficult to write a review that does justice to this wonderful book. Trying to explain the depth of world-building and the poetry of the writing style doesn't do enough to convey the pull of The Bitterwood Bible.
Drawing on themes of fairytale lore and mythology, The Bitterwood Bible is explored almost solely through the eyes of women. Not all of these women are good, kind, or smart. And not all of them get their happily ever after. They are, however, fully realised and completely developed characters with strengths and flaws in equal measure. Every one of them is distinct and compelling, making the stories flash by.
While these are short stories, a plot arc emerges as the book progresses, culminating in a climax. Like most stories in the book, the ending leaves some things to the imagination and keeps some of its secrets, but is satisfying for all of that.
My favourite story in the collection, Now, All Pirates Are Gone, doesn't tie in to the overall plot arc as closely as the others. Though it's as ruthless as many of the stories in The Bitterwood Bible, it is hopeful. The main character, Maude, is also one of the best characters in the collection. She's practical and resourceful without being too hard.
With its poetic writing style and gorgeous illustrations throughout, The Bitterwood Bible is a book that would have stayed with me anyway. The fact that it depicts a world that feels true, is a bonus. Now I'm going to have to find the sequel, Sourdough and Other Stories.
Bitterwood Bible – Angela Slatter
Tartarus Press (September 1, 2014)
ISBN: 9781905784653