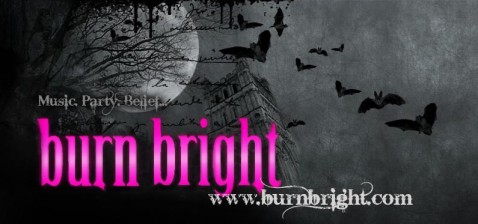 Over at the Burn Bright site, we're BIG TIME excited about the international release of the Night Creatures trilogy. To date, Burn Bright, Angel Arias and Shine Light have only been available in Australia and New Zealand through the amazing Random House Australia Teen list. Random House produced a truly special package of story, great covers and book trailer
to support the release of the books. That's been coupled with the simultaneous release of Yunyu's dedictaed single (also named) ANGEL ARIAS (you can buy the song here).
Now we're going to a whole new level by bringing it to you ourselves through AMAZON – my first venture in semi-self publishing. That means the rest of the world will be able to buy the English language version in e-book and hard copy through Amazon.com. The series will have new covers designed by the amazing Austin Designworks (my web designers, and designers of the Sentients of Orion new covers). We ADORE the Jarek Kubicki covers, but alas they are out of our ball park cost-wise. So while I'm sad to have to leave them behind, I know what a brilliant job AD will do.
At this stage, we're hoping the books will be out in May/June, but I will update you on that as soon as I have something firm.
You can really help us by sharing this news with your networks. It's the only way word will get out. I'm doing all our own publicity, so it's just you and me guys!
Marianne x