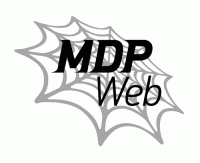 Over the twenty years Marianne has been a writer and writing educator, she's acquired a wide skill base and knowledge about the art and business of writing, as well as an extensive and diverse professional network.
Marianne tutors in writing and professional communication at university level, and she has project-managed the development of an online writing course.
Marianne is available to run masterclasses and seminars on a range of writing topics. Her clients include: The Queensland Writers Centre, ACT Writers Centre, Writers Victoria, Write-Fest, Cairns Writers Festival, and the Redlands Libraries, Gunnas, and Rainforest Writers.
You can find her full bibliography here and tour her other websites at www.burnbright.com.au, www.tarasharp.com.au.
---
Testimonials: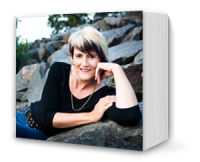 "Marianne de Pierres is an accomplished and experienced writer with a strong track record in the effective use of social media. While developing her own career she has always taken the time to encourage and inspire others, and I have greatly valued all the mentorship and advice I have received from Marianne over the years." Tansy Rayner Roberts, award-winning author of the Creature Court trilogy, HarperCollins.
I first encountered Marianne de Pierres when she was mentoring at a writers retreat some years ago. I was immediately impressed by how well-informed and well-connected she was in the Australian writing industry. Her advice was sound and it stood me in good stead as my own writing career took shape. Since then, I have had several opportunities to be grateful for Marianne's continuing interest and extensive network of contacts. Apart from being a well-repected and talented author in her own right, Marianne is well known in the business as someone who gives her time freely and generously to help struggling new writers establish their own careers. She's not just a source of good advice, but a great example too. Amazon best-selling SF author, Graham Storrs
If it hadn't been for you, Marianne, I would probably have given up writing for good. When I was panicking about my elbow injury and the desperate fear I'd never write again, your calm and down-to-earth support got me back on the path. When I thought my writing was utter rubbish, you gave me back my perspective along with a healthy dose of rock solid editorial advice. Your mentoring is the best kind – straightforward, creative, respectful and encouraging. You've never misled me with false promises of what the writing life is like, and I love that. You've offered such great practical advice – suggestions of books to read, pathways to try, options to explore – and that is beyond value. You never sugar-coat your feedback, and yet I always come away from a conversation with you feeling eager, enthusiastic and optimistic about where I'm headed next. You're one of the most generous mentors I have in my life and I'm deeply grateful. I tell people "when you're mentored by Marianne … you KNOW you've been mentored!"  Thank you. Janette Dalgliesh – Sweet Relief Coaching
I count myself extremely lucky to have Marianne as a mentor. Her advice and support have made such a positive difference to my writing journey. From the practicalities of finding an agent or knowing the right publisher to approach, to her emotional support through the inevitable ups and downs, I have always been able to rely on her. I cannot express just how helpful it is to have the guidance of someone with her knowledge and experience. Jo Anderton, author of "Debris" and "Suited"
"Marianne is one of the savviest and connected writers working in the industry. Not content with building her own successful career as a bestselling author, she is tireless in promoting the works of others, putting the right people in touch with each other and offering valuable advice on and to the publishing industry. She is an example of how best to manage a writing career, and balance the demands of social media, author appearances and still find time to create. I am delighted to hear that Marianne's expertise is now available on a consultancy basis.  Any author looking to build their social media profile or take their career to the next step could not do any better than the smart, wonderful and generous Marianne." Alex Adsett, Alex Adsett Publishing Services.