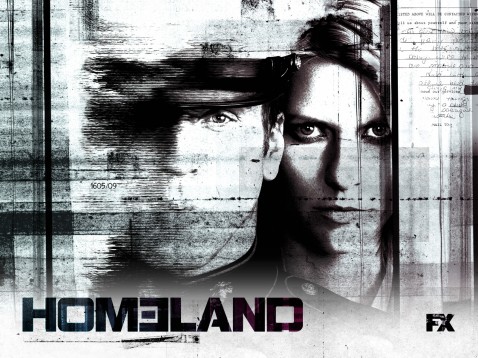 I've only seen season one, so this is a partial review. My conclusion so far is that it's brilliantly acted but constantly uncomfortable. It's actually quite hard to like either of the main characters but it's also hard to look away from them. (I'm always fascinated when character's are unlikeable but compelling and I really found this to be the case in Homeland). Carrie seems to driven by severe anxiety and impulse rather than altruism, and as for Brody – well he's one seriously messed up guy.
Damian Lewis is a powerful actor, able to shift from smile to sinister subterfuge with a twist of his lips. Credibilty was a little stretched for me with Carrie's abusiveness to her friends and family. As she slowly unravels, this becomes less of an issue, but I felt at the beginning we didn't see enough of her charm – the reason people would stay hooked in to her. I didn't buy that her being "brilliant" at what she did was enough.
Morena Baccarin does an excellent job as the forgiving wife who is always on the cusp of being pushed too far, but her daughter, Dana, played by Morgan Taylor is perhaps one of the standout perfomances. Dana is utterly convincing as the rebellious, smart teenager who is plugged in to what's going on around her.
Homeland depicts characters caught in a alarming confusion of beliefs perverted by life experience and suffering. Huge pathos was engendered towards the end though some episodes moved quite slowly. An interesting show with some strong subtext – I'll be back for seaon 2.
*I will add that the show's music didn't quite work for me. But then I've been listening to badass tunes used for Sons of Anarchy, so my head space is not right to appreciate it.