Books
Books by Marianne de Pierres and Marianne Delacourt…
Parrish Plessis series
The Parrish Plessis series is a SF action adventure set in future Australia with a strong female protagonist. It is multi layered text, offering a combination of thrills and spills and social satire.
Sentients of Orion series
Galaxy expanding space opera.
Burn Bright series

Young adult dark fantasy series. 'In Ixion music and party are our only beliefs. Darkness is our comfort. We have few rules but they are absolute . . .'
Tara Sharp series
Introducing Tara Sharp, a fun, feisty, kick-arse crime fighter riding the mean streets of Australia in her beloved Monaro.
Glitter Rose collection

Marianne's collection of beautiful short stories set on an island clouded in by mysterious spores.
Serious Sas and Messy Magda

Serious Sas and Messy Magda (children's picture book) due for publication in September 2013.
Peacemaker series (Virgin Jackson)
Marianne's SFF Western is a work in progress.
Pharmakon (Joah and West)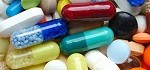 Marianne's return to the SF thriller arena. This terrifying glimpse into our near future will leave you sleepless. Pharmakon is a work in progress due for completion 2013.