Peacemaker Book Series
Peacemaker is Marianne's new series featuring iconic characters, Virgin Jackson and Nate Sixkiller. Peacemaker combines elements of the western genre, science fiction, crime and urban fantasy.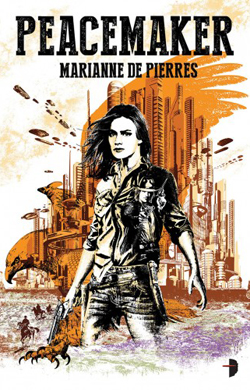 Peacemaker
Book 1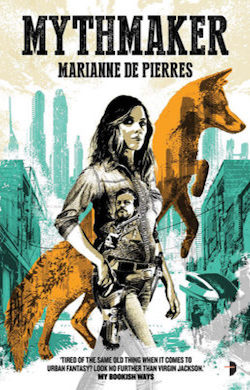 Mythmaker
Book 2
Parrish Plessis Series
The Parrish Plessis series is a SF action adventure set in future Australia with a strong female protagonist. It is multi layered text, offering a combination of thrills and spills and social satire.
Sentients of Orion
Marianne de Pierres' epic series, THE SENTIENTS OF ORION, has been called "a grand space opera" (Times Literary Supplement) and "brilliant in all senses of the word" (Sean Williams). All four books were shortlisted for the prestigious Aurealis Award, with the final book winning for Best Novel.
Tara Sharp Series
Marianne Delacourt is the alter ego of SF writer Marianne de Pierres. Marianne Delacourt writes contemporary humorous crime/romance with a paranormal flavour. Stories that are fast, funny, furious – and definitely pull no punches. Visit the Marianne Delacourt site for more information.
Night Creatures Series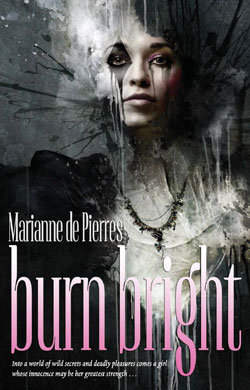 Burn Bright
Book 1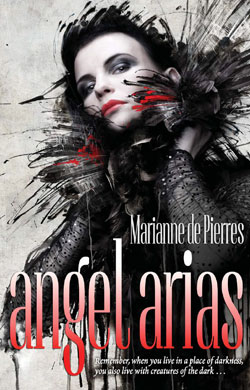 Angel Arias
Book 2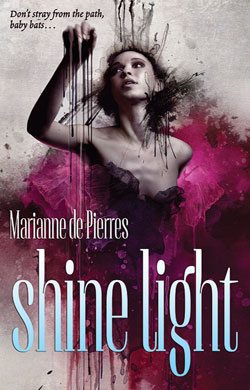 Shine Light
Book 3
Children's Books
Other Books
Collections