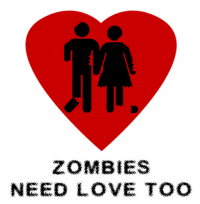 My redesigned Burn Bright website is soon to be unveiled. Not only is the design perfect (Austin Designworks yet again) but I've got an amazing team of talented writers helping me out on it, to whom I am very grateful.
Bec Stafford is my site manager and manages all the editing and helps me choose direction and ideas. She also blogs and reviews and does the Big 4 Interview series.
Then comes Belinda Hamilton whose funny, fresh quirky view on life provides me with endless entertainment. Bec and I look forward to her column (By the Bel) every week.
To support that, are talented writers Jamie Marriage and Amy Parker, and soon to come on board Max Smith and Cecilia Jansink. We are looking for quality and variety in our reviewers, so that you get fair coverage .
This week Belinda has written a blog entitled Ten Tips For dating Zombies which begins a series. So if you have teen relatives or friends, or you are young at heart then pass it on. It is SO much damn fun that I had to link to it from here.