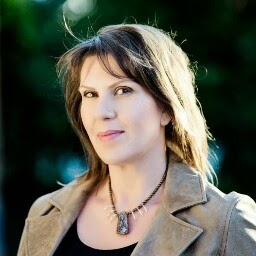 Alison V. Mather
Alison V. Mather is a Brisbane-based speculative fiction writer. You can follow her on Twitter @AVMather
Shooting Yourself in the Head for Fun and Profit: A Writer's Survival Guide by Lucy A. Snyder
Shooting Yourself in the Head for Fun and Profit is surely a title that would draw in anyone attempting a writing career (perhaps not at the outset but definitely after a couple of years). I count myself in that number, and was very interested to read what Lucy A. Snyder had to offer by way of advice for those stumbling along the rocky road to publication.
As you would expect from a writer who entitled their book in such a way, the style is shoot-from-the-hip, conversational, and has more than a touch of dark humour. Snyder is an experienced author, and it certainly shows in the breadth of information provided.
She divides the book into seven Parts, covering the aspiring writer's journey from a glint in their eye, to post-publication, with the last two Parts devoted to author interviews and thoughts on speculative fiction genres. Practical direction on the process of writing – organising your time, plotting, and world building – is covered early on.
Snyder has a background in journalism and is an enthusiastic promoter of short fiction. She says it's the best path for any writer wanting to develop their skills and also have a chance of supporting themselves along the way. The bulk of the book is devoted to helping the reader to develop, publish, network, and promote their work, with emphasis placed on the writer's responsibility to continue to work for the success of their book after publication; and the best ways to handle it.
I found plenty here to inspire and inform, although, as with any guide that covers a broad subject, there were some parts that were of more interest to me than others. I did feel that the book needed a more definitive closing chapter between Parts Five and Six, as it leaps from 'Tuckerization' ('the intentional use of a real person's name in a fictional story…') to an interview with author Clive Barker. I also thought it would be more in line with the flow of the book to provide some advice on being interviewed, as part of the post-publication promotion, rather than just interviews with professional authors. The interviews themselves are very interesting and provide valuable insights into the writing lives of authors such as Ursula K. Le Guin, Chuck Palahniuk and Clive Barker. But some advice for those of us who have never been the subject of an interview would have been welcome here.
The book is heavily tipped towards writers of fantasy, horror, SF and all crossover and stand-alone genres in between. This isn't indicated in the title or introduction, however, and may put off writers from other backgrounds, as much of the practical advice regarding research, networking websites, and literary conventions is heavily genre-specific.  In the same vein, all of the organisations and conventions listed are in America (i.e. no international section). Having said that, Snyder provides ample advice that transcends genre or location, and there is plenty here to enable any would-be, newbie, or continuing author to make the most of their product.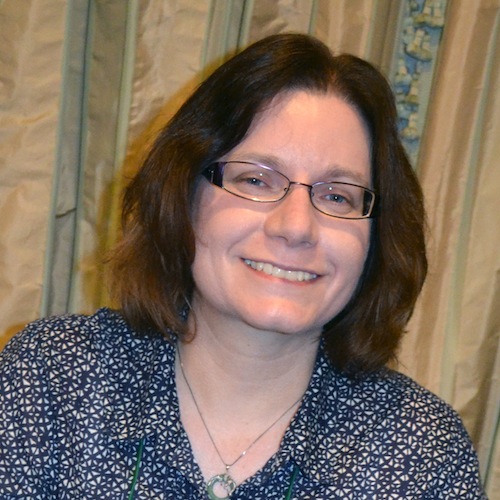 Lucy Snyder bio:
Lucy A. Snyder is the Bram Stoker Award-winning author of the novels Spellbent, Shotgun Sorceress, Switchblade Goddess, and the collections Orchid Carousals, Sparks and Shadows, Chimeric Machines, and Installing Linux on a Dead Badger. She has two new books out in 2014: Shooting Yourself in the Head For Fun and Profit: A Writer's Survival Guide from Post Mortem Press, and her story collection Soft Apocalypses from Raw Dog Screaming Press. Her writing has been translated into French, Russian, and Japanese editions and has appeared in publications such as Apex Magazine, Nightmare Magazine, Jamais Vu, Pseudopod, Strange Horizons, Weird Tales, Dark Faith, Chiaroscuro, GUD, and Best Horror of the Year, Vol. 5.  She lives in Columbus, Ohio with her husband and occasional co-author Gary A. Braunbeck and is a mentor in Seton Hill University's MFA program in Writing Popular Fiction. You can learn more about her at www.lucysnyder.com.