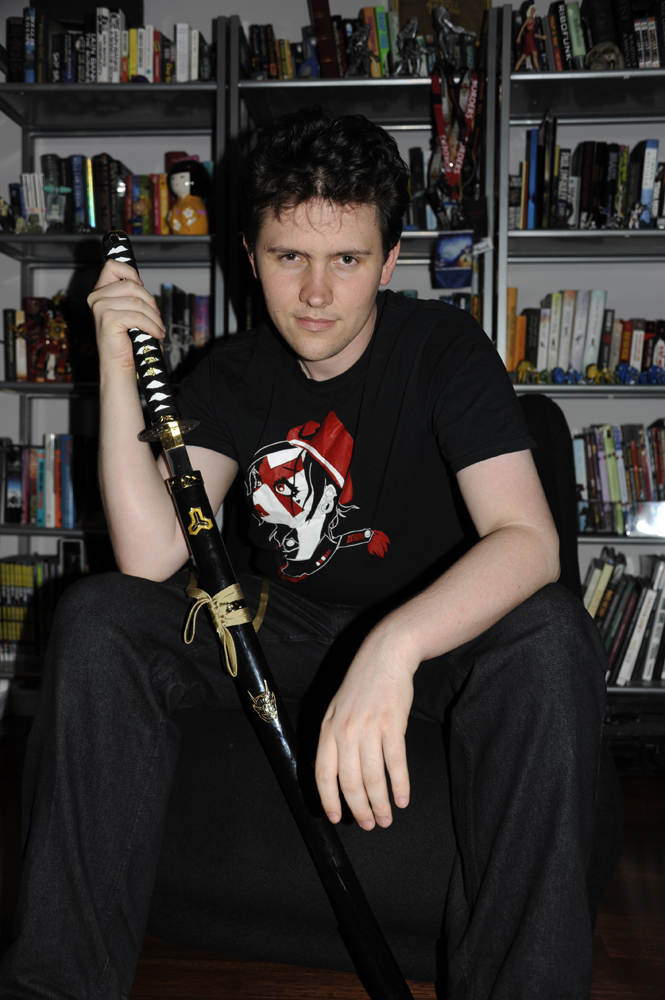 Jamie Marriage
Jamie Marriage is an Australian speculative fiction writer based in Sydney. Find out more about Jamie's work at his website.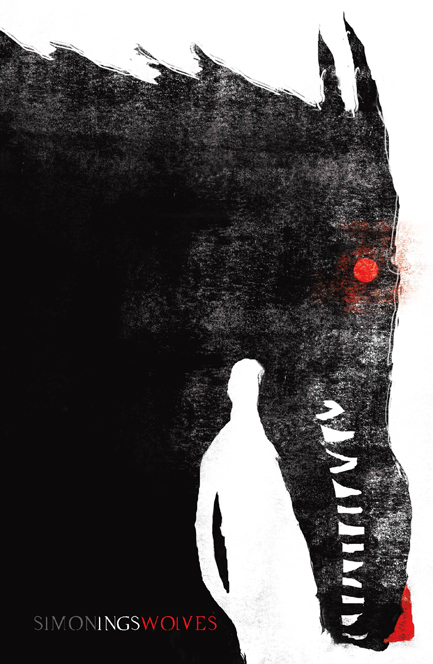 Dystopia is a prevalent theme in the modern world: environmental collapse, political upheaval, economic degradation, and uncontrollable technological evolution. These topics are difficult to ignore, and even more difficult to acknowledge.
Wolves isn't a novel about the Big Bad Wolf coming to gobble up fairy-tale animals and children; it is about far darker creatures…the black prowling creature that lives within us all, awaiting the opportunity to escape, awaiting release–lies, misdeeds, hidden truths that lurk and feed in the dark.
Set in a real world on the brink of collapse, Wolves is a novel about how change is both beautiful and sad, euphoric and brutal, afraid of the dark but turning to face it head on. The setting of a placid English town is already fractured for the young protagonist, Conrad, and his father. Living in a hotel purchased by his bi-polar and financially incompetent mother, Conrad and his father Ben are trapped in a life of inconsistency. Conrad tries to live his adolescence through his best friend Michael. He seeks a sense of stability, something he doesn't receive from a father caught up in his work running a hotel and assisting with the recuperation of soldiers blinded in a unexplained military conflict; and a mother who spends half her time creating commercially un-viable products to sell to hotel patrons, and the other half in a women-only protest camp.
Conrad is soon confronted with the suicide of his mother in bizarre circumstances, and in his panic he commits guilty acts that stalk him for decades to come.
The story often flashes between Conrad as he ages, and himself a young man–a flowing narrative that builds his own story and that of those around him. We see Michael and his growth from paranoid survivalist to celebrity author, cashing in on his fears of the coming apocalypse; Hanna, Michael's partner, who Conrad spends a night of uncontrolled lust with after being abandoned by Michael at a party and the unexpected child that results; and the world itself, as it comes to term with evolving technology that changes both how humanity perceives the world, and how it perceives itself.
Nothing is simple in the world of Wolves. Simon Ing has drawn a world complicated in the extreme, with layers of depth under every paragraph and within every conversation. Yet the difficulty is not in understanding the tale, but in the realisation in that we are already on a course similar to that which Ing has penned, on a ship impossible to steer.
Wolves is a dark book; it's not friendly. It's not a tale of non-stop action or steamy romance; important plots are not met with a grand upheaval, but rather with an uncomfortable feeling in the gut. Sexual encounters between Conrad and other characters are awkward and confused. Conversations are raw, emotional, and realistic affairs that more often than not, leave the characters worse off.
This being said, it is also deeply enjoyable. Realism and speculation meld beautifully in this novel; each character is deep, and sadness is often drawn tight with a silver lining. This is a tale with a message that needs to be fully absorbed before it can be comprehended: a message of loss, and hope, and change, and fear.
A message of the future, for the future.