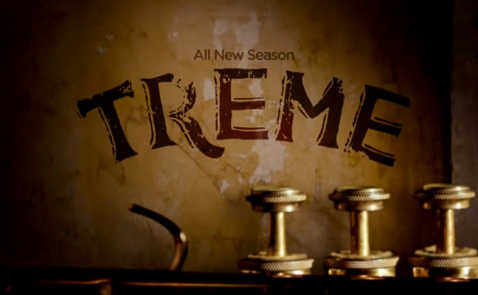 You have to work a little bit harder at Treme; the characters take time to get know, the story is kinda slow and the music is Southern jazz past and present – not to everyone's taste. By the second season though, I've become rather enamoured with the rythm of the show and its insight into post-Katrina New Orleans.
Wiki says that the showrunners employed as much local talent as they could and it all goes towards a feeling of great authenticity. I can't think of any other series I've seen, which has lingered so lovingly over music and tradition, devoting many precious minutes to exploring and savouring it. Time that would normally be spent on action, plot or character development.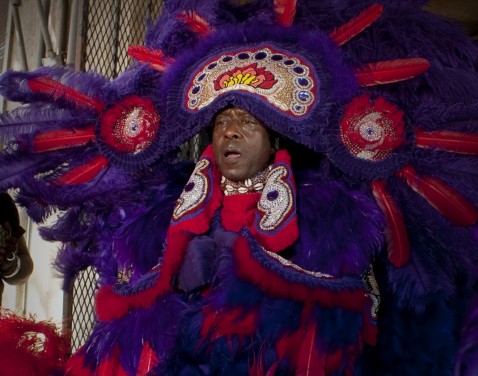 In fact, sometimes it doesn't seem that Treme really knows where it is going narratively at all. But as a snapshot, a peephole, and voyeur's view of this great city, it is sublime. As a portrayal of the human need for sense of place and belonging, it is poignant.
 I've watched a lot of terrific TV series the last twelve months or so, but the echoes of Treme have been the most powerful. I think about the show when I go to sleep. I think about it when I wake up.
The acting is so good, I actually couldn't watch most of John Goodman's segments. His tortured soul is raw and exposed from the beginning and I found them too painful. On the other hand, I couldn't get enough of Kim Dicken's (Friday Night Lights) as Jeanne Desautel, the chef. Her rendition of Iko Iko (see below) being one of my most favourite scenes in a TV series ever. Why? It's so honest and silly and a celebration of the place she loves. It is so real.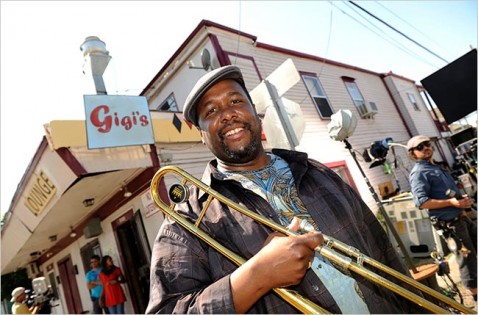 There are many other amazing performances though, not the least of those being Wendell Pierce (The Wire) as Antoine Batiste, Clarke Peters (The Wire) as Big Chief Lambreaux, and Steve Zahn (Sahara, Daddy Day Care) as Davis McAlary.
Treme is entertaining, thought provoking and educational – something few series can wrap into one package while still capturing an audience. And of course, all I want to do now is got to New Orleans.