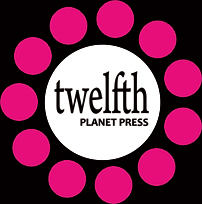 Issue #2 of the revamped newsletter is out and you can read it through this link. Just to give you an idea of the juiciness within… here's an excerpt!
"Twelfth Planet Press will be re-issuing ALL the Tara Sharp novels (with new covers), and releasing book 4, Sharp Edge under their Deadlines imprint.
I'm so excited and happy to be working with Alisa Krasnostein again. I love what she's done with Twelfth Planet Press, and I know how committed she is to quality fiction. News of release dates will be following soon.
Some of you may remember that TPP published my Glitter Rose collection a couple of years ago. It was a beautiful collector's edition hard cover.
Deadlines is also the home of Livia Day's funny, foody crime novels.
The first three books will be coming out in around October this year, and the new, fourth book, will be released in 2016. Twelfth Planet Press have purchased WORLD RIGHTS, so finally we'll be able to take the books to international readers.
I want to take the chance to thank all the Marianne Delacourt readers for their continued support and love of Tara Sharp. She'll be back with a funny, exciting venture into the world of motorcycle mayhem…"