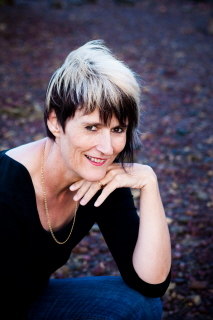 Marianne de Pierres
Speculative Fiction Masterclass with Marianne de Pierres
10am–4pm Saturday 24 October
In this full day masterclass, Marianne de Pierres will address some of the key issues in writing speculative fiction, including how to build convincing worlds, maintain narrative drive, and effectively blend sub-genres. A section of the workshop will also be spent on sharing current industry insight and the exploring the concept of creating adaptable content for New Media–how to survive in the brave new world of publishing.
Learning Outcomes:
Excellence in world-building
How to maintain narrative drive
How to successfully blend speculative fiction genres
How to create speculative fiction for the new world of publishing
Current industry insight
Marianne de Pierres is the author of the popular Parrish Plessis trilogy and the award-winning Sentinents of Orion and Peacemaker series. The Parrish Plessis series has been translated into ten languages and adapted into a role-playing game, while the Peacemaker series is currently being adapted into a novel adventure game. Marianne has also authored children's and young adult stories, notably the Night Creatures trilogy a dark fantasy series for teens. Marianne is an active supporter of genre fiction and has mentored many writers. She lives in Brisbane, Australia, with her husband and three galahs (and once upon a time three sons–before they grew up). Marianne also writes award-winning crime under the pseudonym Marianne Delacourt. Visit her websites at www.mariannedepierres.com  www.tarasharp.com.au and www.burnbright.com.au
This tour is made possible by the support of the Australia Council for the Arts in collaboration with the national network of State and Territory Writers Centres.
Cost: $125 members, $90 concessional members, $190 non-members (includes 12 months of membership), $140 concessional non-members (includes 12 months of membership)
Venue: E Block Seminar Room, Gorman Arts Centre (formerly ACT Writers Centre workshop room)
Bookings: You can book by phone on 6262 9191, online or at the office. Payment is required at time of booking.