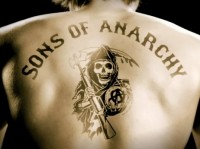 Been circling around this series for a while because I didn't feel much like taking a trip through a violent, crude fictional world. And though I'm about to start season 4 now, I still have a part of me (the civilised, rational part) resisting the explicit violence and vigilante justice. I think when I was a younger I would have embraced it (and I look back at my Parrish Plessis series and see many of the same dynamics in play). But age brings a meta-conscience that is hard to switch off. Yeah, I'm in a pussy phase!
Anyway, despite the disclaimer, I'm a completely hooked. The acting is so good that it will be hard to ever consider those actors in any other parts. They seem to have got the energies and the sexual tension right on (superb casting) and the writing is an effective mixture of street, humour and philosophy. I love the way so many facets of life get a voice.
The exploration of family and loyalty and why people make the decisions they do is not new ground, but showrunner, series creator and writer,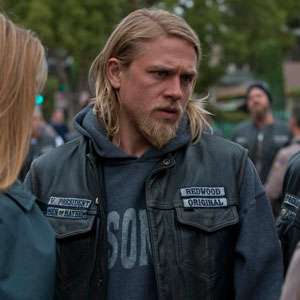 Sutter, handles it with honesty and just enough moments of light to balance what could be unremitting dark.
The series is addicitive pulp fiction but runs so deep on the exploration of the nature of men, their conflicting values and their mate-ship that it truly is the best kind of entertainment; meaningful while being hyper-real and exhilerating. "We blow shit up" is a seductive mantra.
The portrayal of issue of women in the series is a really interesting one. What could easily have been offensive and dismissive, is a realisitc and compelling reflection of women's roles in a male-centric environment. The characters of Gemma and Tara are the anchor of the show – without them it would be a meaningless story.
I'm waiting with bated breath to see what Sutter's end game is. It's a long time since I've been so emotionally invested in a set of fictional characters – more so in some ways than some of the ones I've written myself (that's how deep it goes for me!). Sutter has no fear, and I'm in awe of that – but there is a balance between letting the characters dictate their end and tearing the audiences heart out and making them wish they'd never heard of SAMCRO.
I'm on your side Sutter, don't let me down!