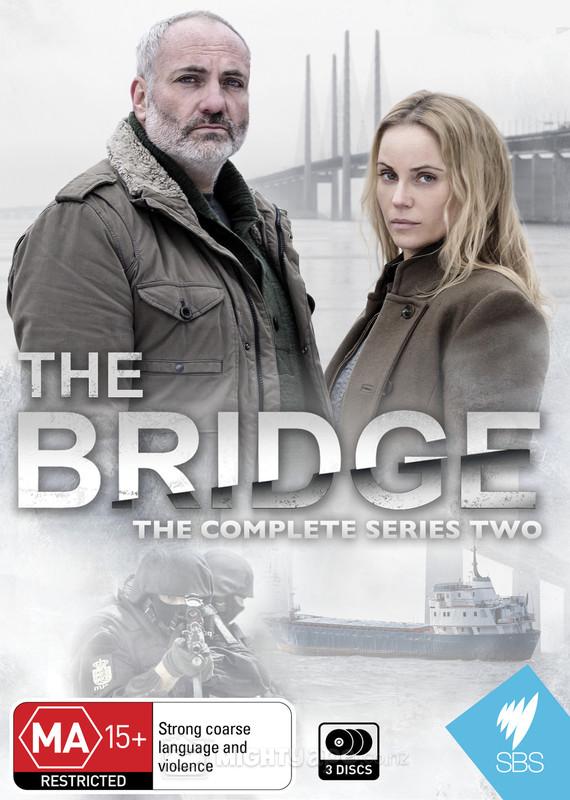 The Bridge has caused a stir in TV land (in the way The Killing did) and series 2 sees this Scandinavian series go from strength to strength. Saga and Martin are on the trail of some nasty eco-terrorists, and the plot is sufficiently twisted and misleading to keep the viewer unsure whodunnit it all until the very end (or in fact, 'til there's only one contender left!)
Sexual misconduct proves to be a motivating force behind many of the characters' actions, but so does idealism, greed, and loneliness. While the main story is well-paced and suspenseful, it's the in-between moments, as Saga grapples with having a live-in partner, and Martin tries to come to terms with the abominable consequences of season one and get his life back together, that really hold the emotional weight. Trying to preserve their friendship under the enormous pressures of the case and their dysfunctional personal lives is compelling viewing in itself. Saga's Aspergers is still never openly discussed, and people around her either make allowances for her, or don't. Martin seems to have put his womanising behind him, but the collateral damage is profound.
The unrelenting winter landscape and hauntingly prophetic theme music are the perfect backdrop to this brilliantly acted and scripted series. The weather is an involuntary character, but one who has an undeniable impact on everything about The Bridge. I could feel the bleakness seeping into my bones from the other side of screen.
It seems that Martin does not return to centre stage in series 3 (if at all). It will be sad, strange, and interesting not to have him there. I wonder who the writers will use as the bridge between Saga, the rest of her world, and us?