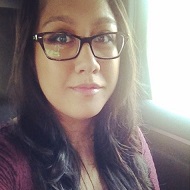 Maria Ramos
Maria is a writer interested in comic books, cycling, and horror films. Her hobbies include cooking, doodling, and finding local shops around the city. She currently lives in Chicago with her two pet turtles, Franklin and Roy. You can follow her on Twitter @MariaRamos1889.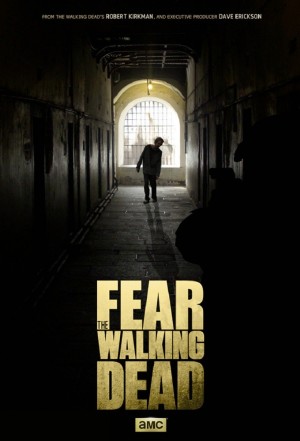 The Walking Dead has been a popular and well-known zombie phenomenon since its initial launch in 2011 and is still going strong with its sixth season set to premiere this fall. Its most known for its riveting and tough characters but the women of this hit show have long been a contentious subject among fans. Many have agreed that the female characters are often undermined by men and continuously step aside so that Rick or Daryl can have their time in the spotlight. But now that the show's companion series Fear the Walking Dead has premiered, will it follow in its predecessor's footsteps or take its female characters in a new direction?
Though women are prominent among the landscape of The Walking Dead, it has been often commented that their characters are one dimensional at best. Rick's wife Lori was seen as a whiny, pushy, adulterous instigator who was as likely to cause trouble as help prevent it. Andrea was also argumentative and pushy, and, while she seemed to start off somewhat strong, lost most of her direction as her story progressed. Carol has been one of the few regular female characters on the show who has gone through a real period of growth and evolution. She started out a somewhat timid wife, married to an abusive man and desperate to keep her daughter safe. However, she ultimately lost both her husband and child. These losses changed her over time into a much darker, much sharper individual, until she became one of the most dangerous – and most interesting to watch – characters on the show.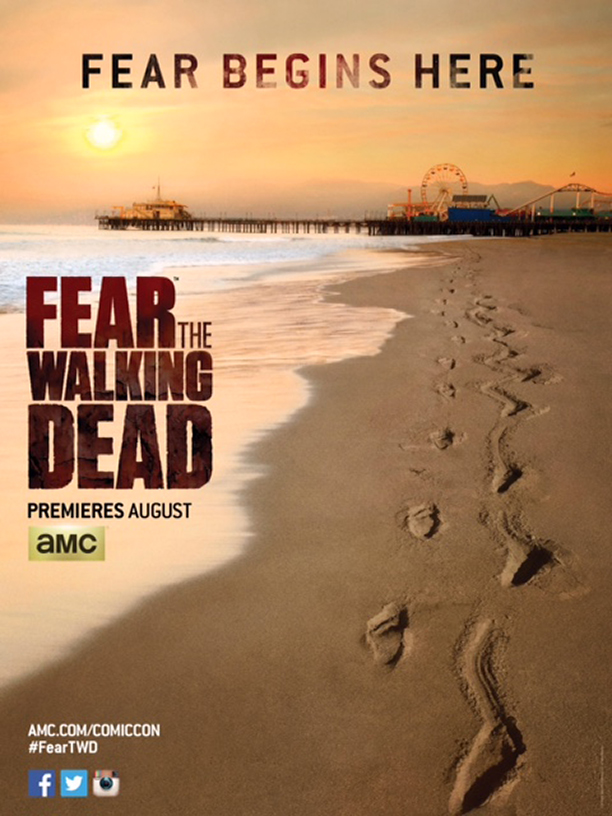 So far, Fear the Walking Dead has presented two possible female leads to rival those found on its parent series: Madison Clark and her daughter Alicia. Madison is a school counselor and administrator, a mother of two, a divorcee, and a girlfriend. Her actions show the caring and motherly aspects we expect but she comes across as a little unsure of her own feelings in regards to how she is doing as a parent. She also doesn't necessarily listen when people tell her things she doesn't want to hear, and doesn't stay behind when people try to keep her safe. It looks like they're setting her up to be something of a cross between Lori and Andrea from the original show, which might not be the best direction to take her, as they were not necessarily the most liked characters of The Walking Dead.
Her daughter Alicia isn't as developed as she could be at this stage of the game. She has the makings of a bitter and angsty teenager who's constantly disappointed in her family. In the first episode of the series, Alicia seems to spend half her dialogue reiterating how desperate she is to get away from home. Although it seems that she's ultimately a smart kid and the "good" child of the family, it's hard to find her likeable when she spends so much time hating everything that surrounds her.
While other female characters have made appearances in Fear the Walking Dead, only time will tell if they were important enough to the series to be brought back for more screentime – and if that screen time will show them to be more than one dimensional. Even Madison and Alicia still have that to prove after the first episode. Maddie has shown us little but her tough-as-nails, wanting-to-take-charge attitude (except for a brief show of insecurity over her missing drug-addicted son), and Alicia has predominantly just acted like a regular teenager. The show may seem to believe it is female character friendly, but it doesn't even pass the Bechdel Test. It may
have two women characters talking to each other, but all of the interactions so far seem to have been centered around men, instead of focusing on any other issue.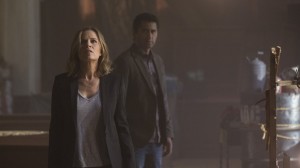 Fear the Walking Dead may not have had the most promising start when it comes to female characters, but that doesn't mean the potential isn't there to see that change. Maddie could find her softer side, Alicia could drop the teen angst act, and the few other women introduced briefly could play a much bigger role in the story to come. Both shows are available on AMC through cable TV, so make sure you don't miss any more of the zombie fun and character developments. Only time and more episodes will prove if this series will follow in The Walking Dead's footsteps or not.