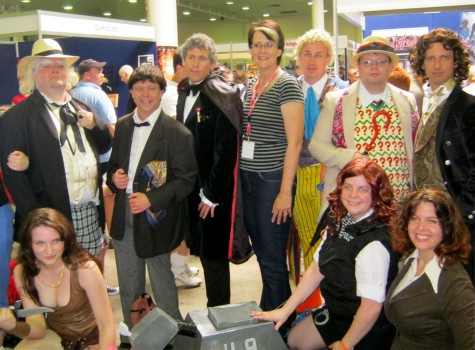 The feeling of sending a novel off to your editor/publisher is quite euphoric. Having done that last Friday (Tara Sharp 3) I headed off to Supanova feeling light and deserving of a break.  In that frame of mind, how could I fail to have fun at my favourite event!
Many thanks to Ineke for making my stay on the Dymocks stall so pleasant and a big wave to my fellow authors – Ian Irvine, Cory Daniells, Kylie Chan, Tracey O'Hara and Keri Arthur (and Trent Jamieson, who was there on Saturday) for being such good company. It feels like home from home with my Supanova family; Missy, Fel, Q-dog, Bruce, Tiarne, Chris and Dion and Daniel and the Z family. One of the highlights of the weekend was having my photo taken with all of Damien's Dr Who's. I also caught up with a bunch of friends including Dinah Saur, Rupert, Allan, Maddy etc and finally got to meet Sean the Bookanaut.
While I was off cavorting, some things popped up on the net, including my interview with Holly Harper at Readings Books and Yunyu and my interview with The Spotlight Report, my favourite entertainment e-zine. I also blogged about Twelfth Planet's Press's World Fantasy Award win.
Ryssi made some neat Night Creatures badges for fans – so help yourself: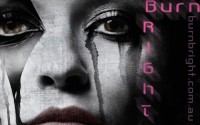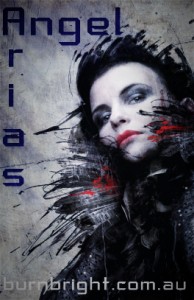 And I think that's the current crop of news. I have Tom Taylor coming up in Super Creatives and (I hope) the director of the Gold Coast Film Festival. Stay tuned!