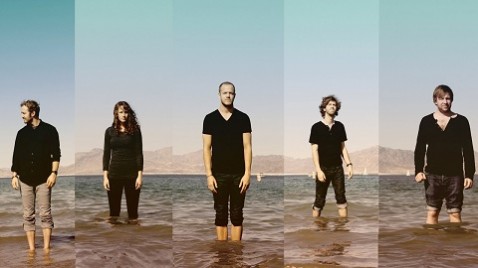 'Welcome to the New Age …' Such a magnificent music anthem!
There are a few versions of Radioactive floating around YouTube, but my favourite is definitely Imagine Dragons Live at the Joint. It's a song that swells under the power of a live gig, complete with big drum sound and crowd energy: one of the best early 'drops' in a song, that I can remember.
The official video clip is interesting. Featuring a simple story of empowerment acted by a bunch of puppets, it's probably the most improbable scenario you could come with for a video clip to accompany this kind of song.
The band are rescued from prison by a pink teddy bear, who defeats an evil puppet and puppetmaster (Lou Diamond Phillips) to save them. Alexandra Daddario plays the mysterious accomplice of the pink teddy bear. I can see the attraction to the concept but, given a choice, 'Live at the Joint' would be my preferred version.
Have a look and see what you think.
The song's also been popular as a promotion tool for film and games. Wiki says: "Radioactive" was used heavily in promotion for the video game Assassin's Creed III and the 2013 film The Host, and is included in the soundtrack for the video game MLB 13: The Show and NBA 2K14.
Official Clip
Live at the Joint
Live on SNL
and just because I think this song has rocking lyrics … Demons