My most excellent roving reporter Rena Nero attended the Peekaboo premiere screening at AFTRS and has sent in this short review: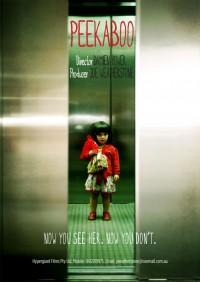 Peekaboo:
I recently had the pleasure to see a screening of the short film Peekaboo, creation of producer Joe Weatherstone and director Damien Power, as well as meet some of the cast and crew that worked on it. I had no idea what to expect from the film but can say now I'm very glad I was given this opportunity.
Peekaboo is a short film that manages to fit a great deal of impact into a very short amount of time, leaving strong emotions in its wake. It follows a mother and her two young daughters as they return from a fun day out and turns into a mother's worst nightmare that includes a stranger and a chance encounter. Justine Clarke is wonderful as the mother, Jillian, making every reaction and emotion in this film feel so very genuine and you understand each reaction and thought as if it's your own. But, in the end, are they the right ones?
Beyond what was on the screen, what made this such a great short film was definitely the creative team behind it. Speaking to crew members after the screening, I got a real sense of love and passion for the project from everyone involved, from the producer and director to those in wardrobe and AV. That passion combined with so much creativity and out-of-the-box thinking (the entire thing was shot in high definition using a Canon 7D SLR instead of a standard video camera) created a film that fits right into our current social mindset and makes you think.
Rena Nero: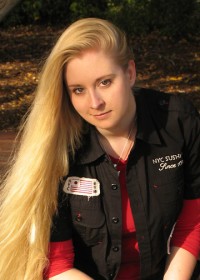 Rena is a Canadian costume designer and photographer who has spent most of the last decade living in Sydney, Australia. She has a background in the theatre, specializing in historical period clothing, and is currently working on the production of her first short film.