Hi everyone! As part of MDWeb's mission to support great emerging Australia creative talent, here is an interview conducted by Cels Jansink with up and coming Aussie game developer Garth Pendergrast from Stirfire Studios.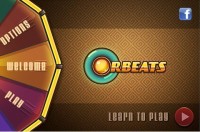 CJ: Hi Garth, thanks for taking the time out to talk to us about your new exciting venture, Stirfire Studios. Can you tell us a bit about the concept behind Stirfire Studios and what has led you into this field?
GP:  Stirfire Studios was born out of a need to give a platform for talented, independent game production in Perth and Australia.  There's a lot of talent in this country that gets ignored because simply they don't have the voice that a larger company can provide.  Our other aim is to give resources to game developers that might have a great idea, but cannot execute it as they lack the financial or skills base required.
CJ: The first game you have coming out is Orbeats. So just what is Orbeats about?
GP: Orbeats was developed by the supreme-beat-guru, Jason Wong.  It's a music-rhythm game based on making you excited to use a touch-screen device and with a retro feel to it.
CJ: So what kind of "Rhythms" can we expect to pop up during the game? Are they tunes we will recognise or brand new music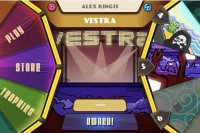 developed for the game?
GP:  You'll see some of our own in-house tunes, but we are working on bringing you recognisable artists that you're likely to see at music festivals or performing at your favourite venue.  We are currently in talks with several major acts and we love our independent artists as well.
CJ: Are there any plans to develop it onto Android systems for those that don't have an iPhone?
GP:  Sure are.  We would love to migrate it to Android and WP7, but we need to have some success on Apple iOS first to make this a reality.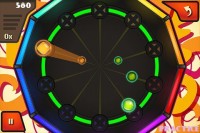 CJ: Games designed for smart phones certainly seem to be a booming business. Not only are some games becoming water cooler conversations and totally addictive, but some like Angry Birds even have a merchandise range. Is this something you're aiming for?
GP:  Yes, we can't wait to see the T-shirts!  We have created a culture with Orbeats as much as a game.  As we aim to grow the game and add sequels, we will be aiming for it to become its own ecosystem of titles.  Unlike Angry Birds, the game itself grows via downloadable content, but we can't wait to hit with our own take of music genres or artists.  This really gives us a chance to play with the art and feel of the game.
CJ: You're based in Perth and it's fantastic to see another Aussie enter the industry. Do you think it's harder for non-American based companies to gain notice?
GP:  Not at all.  This is a global industry and you find hotspots all over.  Eve Online comes out of Iceland and Korea is the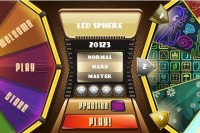 Starcraft capital of the universe, which proves anyone, anywhere can make it successful, provided you have something that is just a little cooler than normal.
CJ: Can you give us a little sneak peek at what else you have coming up?
GP:  Hahaha!  We will be dipping into a little bit of post-apocalyptic weirdness and also into some post-punk-feminist-burlesque action soon.  We are very much looking at the social network space as our next platforms to focus on.
CJ: And I guess the most important question. When and how can we get our hands on Orbeats?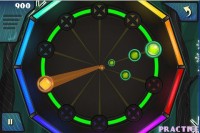 GP:  We aim to have it on the iTunes Appstore in October.  Look out for updates on www.facebook.com/orbeats game, www.stirfirestudios.com or @orbeatsgame on Twitter
CJ: Well it certainly sounds like something new and no doubt a lot of addictive fun!. Thanks so much for stopping by Garth, and all the best with Orbeats release.
You can see Garth interviewed below (begins at 3min 13 secs).
And below is the newly released game trailer: