Book Chick City is hosting a Women of SF week next week. I'll be one of many bloggers, so drop by and enjoy the discussion.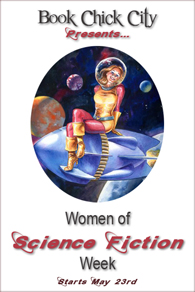 And later next week Michael Connelly is talking at QUT.
Brisbane — Wednesday 25 May — 6.30 pm
Venue: QUT Auditorium, Kelvin Grove
Cost: Free. Bookings: Not required
Queensland University of Technology, Brisbane Writers' Festival and Brisbane's Better Bookshops present: Michael Connelly in conversation with Donna Hancox.