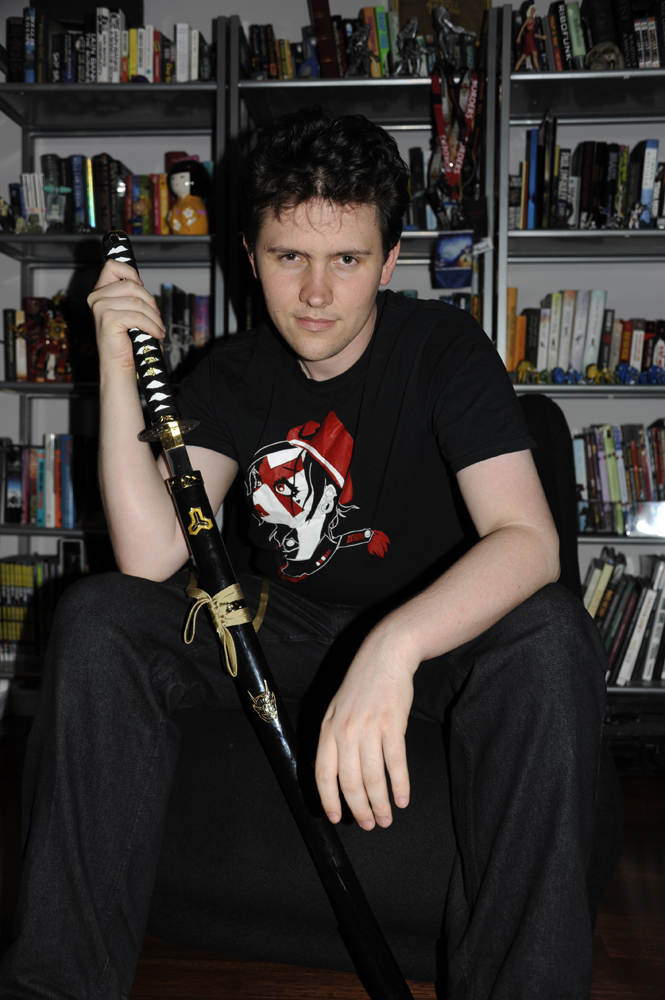 How long have you been writing for MDPWeb, why did you join the group, and what do you like about being part of it?
I've been lucky to have been writing for MDPWeb since the start in 2010. Originally I was reading and blogging for a Young Adult audience but over time moved into reading adult speculative fiction, mostly science fiction.
What creative piece are you working on, and what author would you liken your work too?
At the moment I'm working on a short story collection. In the past I've been likened to Terry Pratchett and Douglas Adams (Rest in Peace this pair of literary giants), but in the end I would rather consider my work to have its own voice.
What book have you most enjoyed reviewing for MDPWeb?
Tough call. I'd had to give it a top five in no specific order: The Art of Asking by Amanda Palmer; The Fictional Woman by Tara Moss; Trigger Warning by Neil Gaiman; I Shall Wear Midnight, by Terry Pratchett; and Shaman by Kim Stanley Robinson
What's your favourite thing to do in your downtime?
Photography, video games, plotting my next trip to Japan
Is there somewhere else online/in bookstores we can find your work?
Links to all my work are available on my website at www.JamieMarriage.com. And Anthologies containing my work can be found on Amazon.com
What's your favourite TV series?
At the moment, House of Cards.