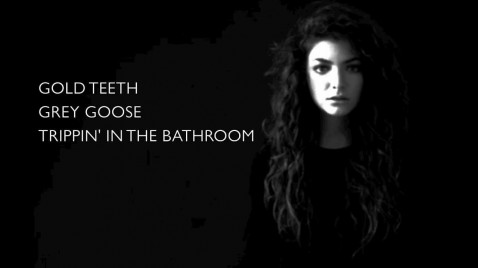 Crystal. Maybach. Diamonds on your timepiece. Jet planes. Islands.Tigers on a gold leash. We don't care, we aren't caught up in your love affair~Lorde
Royals by Lorde seems to be the kind of song that everyone wants to cover, and some of them are damn good. I've pasted in a couple of the best ones below.
Meanwhile, sixteen year old New Zealander, Lorde, has a runaway hit on her hands. A song reputably written in half an hour in response to the wealth and shallowness of the Hip Hop Industry, has a simple pared down video directed by Joel Kefali and featuring Lorde's school mates.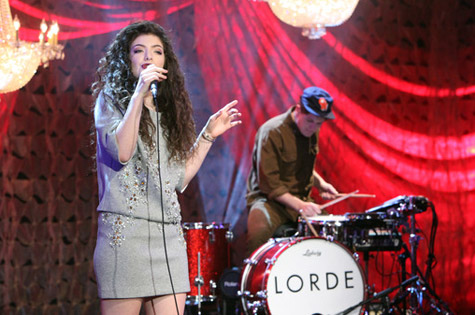 The video is a depiction of ordinary teenage life, limited to a few scenes of two young men getting about their very unglamorous business. Lorde features in short, interspersed flashes, singing some lines (there is a US version and an international version), and that's about it!
Does it work? Well its got that spare, barely-choregraphed, home movie thing going for it, but I doubt that's been enough to truly satisfy the palate of the sophisticated music video consumer. No dancing. No imagery directly connected with the lyrics and guys with zits (the latter is enough to make me like it! Love a dose of reality).
With nearly 130 million views on YouTube, it's certainly been seen by a bunch of people. Fortunately the song is so good, my feeling is that the video neither enhances nor detracts!
Here's the US version:
And here's the Florda State University Capella Version:
And the Ali Brustofski version with Savannah Outen, Andrew Garcia, Caitlin Hart & Josh Golden
And lastly … the Pentatonix
Which one do you like best?