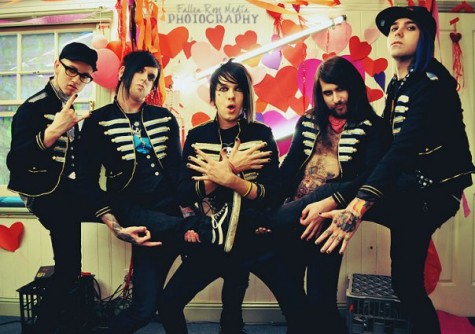 On account of me meeting and talking with Brisbane musician, Jud Campbell, as part of my research for the next Delacourt novel, I thought I'd share you with a little about him – for those of you who don't already know.
Jud is singer and guitarist for Brisbane punk band The Disables as well as being a solo artist. He's also the musical director behind the music of Forlorn Gaze, and plays Sheldon D'Arc the band's singer.
Forlorn Gaze is an emo band formed by Jud and others to satirize the the journey of musicians in today's industry.  Our own Bob Dobson was involved in scripting the band's hilarious webisodes which you can catch on the Triple J site or at Koldcast TV.
The webisodes have a Big Bang Theory resonance about them – very entertaining! Get over to Koldcast and watch it and support some great Brisvegas talent.
You can also find them on Facebook.
And while we're talking music, I think I might have to add The Disables "Girls Don't Like Us Cause" to my cowpunk playlist.