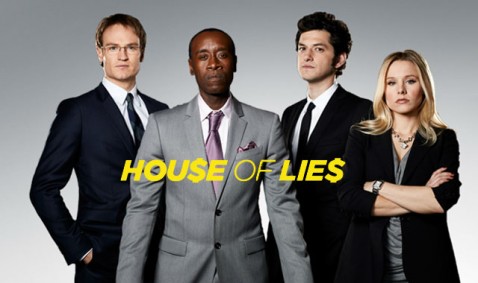 First of all, thanks so much for your time Martin.
When did you get the idea of writing House of Lies: How Management Consultants Steal Your Watch and Then Tell You the Time?
It was about my second year on the job, almost ten years ago now. I had been a TV writer before going to business school, so I was very much an outsider in the corporate world, and it just seemed to me that everybody talked in a kind of strange jargon. Like they said "pushback" instead of "response" and "leverage" instead of "use" and "deliverable" instead of "report." The book started as a dictionary of consulting terms and grew from there.
How much involvement did you have with the adaptation of House of Lies to the small screen?
My role from the beginning has been to be the guy who paints the picture of the industry. I'm a consultant, ironically enough. Early on, I talked to the show's creator, Matt Carnahan, and I went in and talked to the writers. I told them all the stories I could think of from my years as a consultant – and a lot of them turned up, in one form or another, in the show. But I don't do any of the actual writing.
Are you satisfied with how your book has been portrayed?
Of course. I am literally the only person in America who has written a memoir that has been adapted into a prime-time comedy. It would be crazy for me to be ungrateful with those odds. I'm actually relieved the show isn't more like my real life. If it were, nobody would watch it. Not even my mother.
How did you react when Don Cheadle won the Golden Globe for his role in the series? Did you get any involvement in the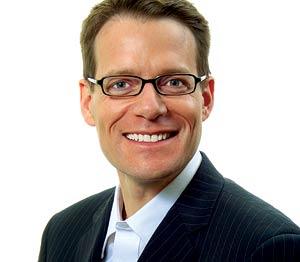 casting of the actors for the show?
Nobody asked me about casting. To tell you the truth, I'm not that up on pop culture. I'm a bookish kind of guy. My television is in the basement and it's cold down there. I wasn't even watching the Golden Globes when Cheadle won. My guess is any success the show is having – including getting renewed for season three – has a lot more to do with his talent than mine. He's the man I wish I was. Seriously.
Who is your favourite character in the show and why?
I have a fondness for Jeannie (played by Kristen Bell). Not just because I'm in love with her. Who isn't? No – it's because she seems like the only sane person in an absurd world. She's living in a parallel universe. I told Kristen that of all the characters in the show, she's the most like an actual management consultant.
What book would you like to see adapted to a feature film or TV show?
My book Bad Dog. I need the money.
Would you consider working full time as an author, or do you like to keep your hand in digital marketing?
If my boss is reading this, for the record I love my career in digital marketing and analytics. If he isn't, let me turn the question back on you: What do you think? Of course I'd like to be a full-time writer. I can't afford it yet.
Can you tell the story behind the inspiration for Bad Dog: A Love Story?
It's more serious than my previous two memoirs. It's the story of an alcoholic who hits bottom and has a dog who is out of control. His wife leaves him with this maniac dog, and he decides to step-by-step reform himself and his dog and get the girl back. The man is me, and the dog is my beloved Bernese mountain dog, Hola. It has a happy ending.
What is the most common question fans ask you?
Why I'm not rich. The answer is pretty simple: Book writers don't get paid as much as you obviously think they do. Even if House of Lies runs for years, I'll never retire off it. But the question says more about other peoples' fantasies than it does about me. I feel lucky.
Do you have any advice for young Australian writers?
Quit. Right now. And if you're the kind of person who won't take that advice, then maybe you have what it takes. It's a very long – a lifelong – project. It's not a get-rich-quick scheme. You won't know how it turns out until it's over, like any good story.
Thanks for your time and we wish you a great 2013!
House Of Lies – Season 1 on DVD March 6.
Interview courtesy of our Creative Content Partner The Spotlight Report