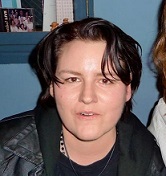 Bec Stafford
Bec Stafford has a Masters of Philosophy from the University of Queensland. She blogs and interviews for the Escape Club and The Spotlight Report.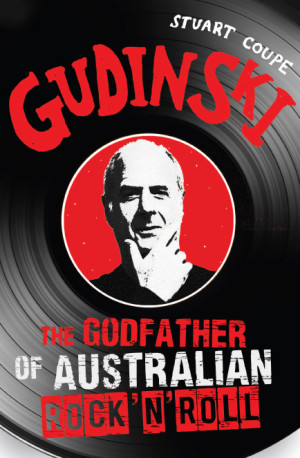 As a long-time music journo, band manager, label owner, and author, Stuart Coupe is able to talk about the Australian music industry with more than a little authority. He's not only a well-informed raconteur, but a man who demonstrates great affection for the industry and its players, both major and minor. Writing a biography, albeit unauthorised, about Michael Gudinski can't be an easy task; Gudinski's towering personality and legendary career may be compelling in themselves, but he's notoriously prickly when it comes to granting interviews or having copy written about him without his personal sanction. Ultimately, Coupe is among a selection of writers who can lay claim to not only having an intimate understanding of Gudinski's career, but also to having known the man personally.
Gudinksi is a fascinating, exhilarating tour through the wild, impassioned career of Australia's most influential music mogul. From his early days, back when he was an ambitious teen organising dances in halls across suburban Melbourne, to Consolidated Rock and the halcyon days of early Aussie pub rock, all the way through to his creation of the imposing forces of Premier Artists, Mushroom, and Frontier Touring, Gudinski is an unstoppable force, virtually unmatched in the Australian music landscape.
Depicted as a wild, inspired maverick as much as a shrewd and aggressively competitive businessman, Gudinski is also presented as what he's also been at his core all along: a passionate music fan who loves nothing more than revelling in the energy surrounding the creative artists he so tirelessly promotes. Coupe recounts some hairy encounters that he and others have had with Gudinski: screaming phone calls, feverish rants delivered from office desktops, champagne flutes hurled against boardroom walls, dismissals, relentless outmanoeuvring and outgunning.
We are given unique insight into his long-standing friendships and associations with other industry personalities, including the indomitable Molly Meldrum, Barnsey, Michael Chugg, and Rupert Murdoch. And we are told, in a frenetic, thrilling storytelling style, of the heart-stopping and often stressful realities behind some notorious events: the nail-biting postponement of the Stones' 14 On Fire tour; the logistics behind the doomed Alternative Nation; damage control during a Madonna visit; the inspired decision to sign Skyhooks, Split Enz, Paul Kelly, and Kylie. This book is a must for music lovers and anyone seeking an action-packed, electrifying glimpse into the life and times of one of the most energetic, extraordinary and important figures in the history of the Australian music industry.
Gudinksi: The Godfather of Australian Rock 'n' Roll – by Stuart Coupe
Bec Stafford
326 pages
Hachette Australia
ISBN: 9780733633102
Publication date: 28 Jul 2015