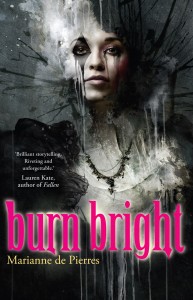 With my Burn Bright book tour just around the corner, I thought it was time I put some links up. If you're in Sydney, Yunyu and I'll be at Galaxy Books (23rd March, 5.30), Ultimo Library (21st March, 4-5pm) and Kinokuniya (24th March, 6pm).
Following that I'll be back in Brisbane for a week, visiting libraries. (Look in the sidebar for details). Then back down to Melbourne where events are yet to be confirmed.
And there have been some gratifying reviews for Burn Bright so far, none more than the two at Inside A Dog.
And Marcus has just finished the March newsletter which is a Burn Bright special.