I've just heard from Tehani Wessely that Fablecroft Publishing will be reprinting my cow-punk story, Virgin Jackson in their upcoming anthology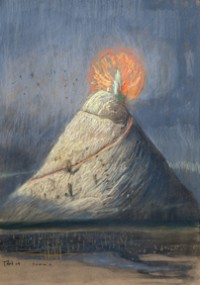 Australis Imaginarium. The story was originally published in agog! Smashing Stories edited by Cat Sparks.
I have such a strong affinity with this story that I'd actually love to write a novel series based on the character and world – just need a publisher to love it too. Maybe the right person will read Tehani's antho!
Tehani says:
Boasting original cover art by Shaun Tan and award-winning stories by superstars of Australian speculative fiction such as Sean Williams, Margo Lanagan and Marianne de Pierres, Australis Imaginarium showcases Australian storytelling at its very best.
The Fablecroft site has a list of other confirmed stories. Publishing date September 2010.