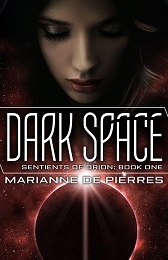 Good reviews are like pasta for a writer. We get enormous energy and sustenance from them. For me, I try and use the good ones as a motivation to keep going, and with the horrible ones, I tell myself everyone is entitled to their opinion – that's what makes the human race so interesting.
It may be a self deception, but honestly, it's the only way to survive and be productive. Intense criticism can be paralysing, and I'll be damned if I'll let it (criticism) stop me doing what I love. My dear ex-editor once told (soon after my second novel was published) to don my steel cap boots and armour and keep marching because that's what a writer needs to protect themselves.
Not that all criticism is a negative experience. I have defintiely learned from my some of reviewers, and truly appreciated their perspective and feedback. But life can be measured by its extremes and there are those critics who are all about being destructive.
Anyway, this is a rather long preamble to me admitting to be particularly excited when my SENTIENTS OF ORION series gets good reviews. It was a tough, demanding, mind-stretching project and I'm proud of it. It is not, however, a series that everyone understood. A space opera with difficult, complex characters and a female protagonist who gves birth during the story (no this nothing like Aeryn Sun giving brith in the middle of a firefight in Peacekeeper Wars!), did not fit into the usual space opera mold.
Over at the Deadline Zombie, this lovely, thoughful review appeared this week, and puts it up with my other favourite review by Alex Pierce. Here's a snippet for you to check out …
'This is the first of the four book series Sentients of Orion, in which author de Pierres throws a cast of humans into a whirling maelstrom of alien cultures, inscrutable godlike beings and galaxy-wide war. The book deals not only with their struggle to survive, but their growing awareness that they aren't fully in control of their own destinies. .. de Pierres has written a beautiful, touching story.'
So there … sustenance for another few months!