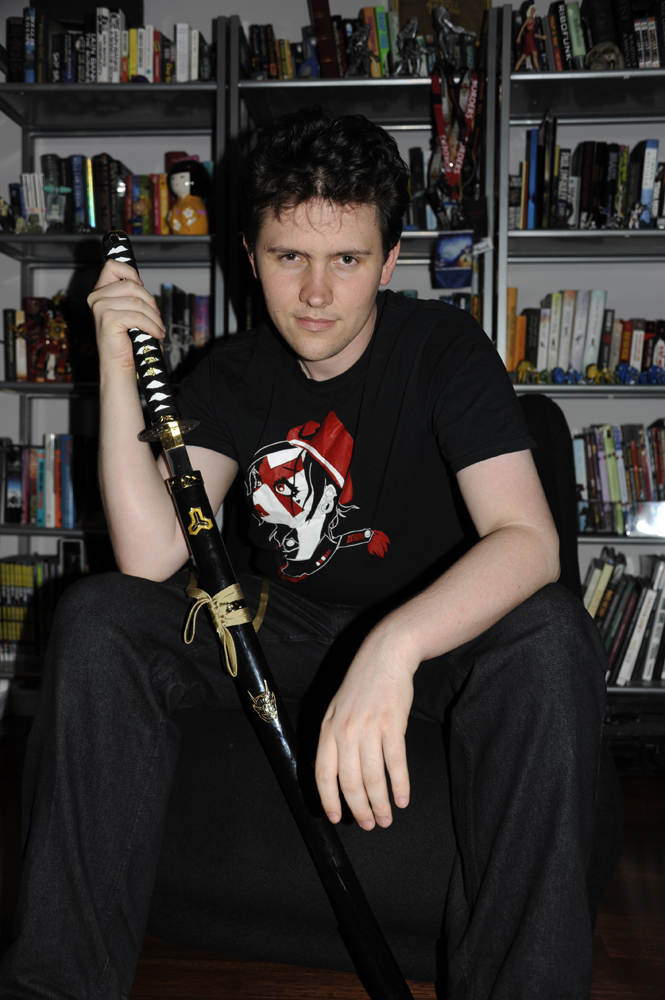 Jamie Marriage
Jamie Marriage is an internationally published Australian cyberpunk author with a taste for the dangerous and obscene aspects of life. His work ranges from the sarcastic to the satirical. Links to his work can be found at www.JamieMarriage.com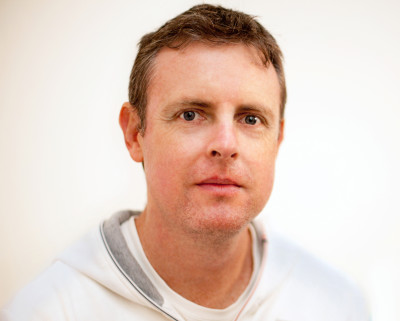 Hi Mitchell. It's a pleasure getting the chance to interview you in time for the official release of your novel A Crucible of Souls.
Thank you for the opportunity! Being interviewed is a new thing for me; so, hopefully, I can provide some insights into my process and the path my writing career has taken so far.
First off I'd like to start with a couple of basic questions to warm up before we start talking about this novel. Which authors inspired your earliest works?
This is a tough one… I'd like to say the prose of Patrick Rothfuss inspired me, or the epicness of Robert Jordan's Wheel of Time series drove me to put words down on paper. But the truth is, I don't think I'll ever write to Rothfuss's standard, or write a gigantic 10+ novel epic fantasy series. I'd read for decades before I decided to write my own novel, so I had a good idea about what I liked in fantasy and what didn't work for me. I'd always been drawn to books where characters progressed, where they went from humble beginnings and ended up overcoming great odds or making a difference in their world. An author who springs to mind is Anne McCaffery, especially her books Dragonsong and Dragonsinger. I've read them many times, and they show just how a characters plight can affect a reader without sword fighting and battles and magic. Although I love those too!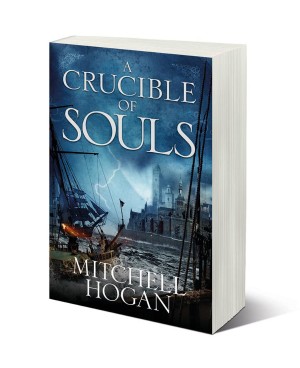 A Crucible of Souls won the prestigious Aurealis Award in 2013 in the Best Fantasy Novel category, and is now being released by one of the largest publishing houses in the world. How did first Crucible come into this world and did you ever think it would achieve such success?
I'd always wanted to write a fantasy novel, and one day I decided if I didn't do it soon I never would. That prospect filled me with dread. I didn't want to regret not trying. So I quit my job and started writing, and eventually self published A Crucible of Souls in July 2013. Although I thought I had a decent novel, and I'd received some professional feedback that it was good, I knew that the reality was most books don't get published. So, I thought I'd put it out there and see what readers thought of it. I honestly believed it wouldn't sell many copies, and I'd have to go back to working in the industry I was in previously. I think a good part of the book's success was due to the fact I approached everything professionally. I tried to make my book indistinguishable from a traditionally published novel.
Tell me about your process. What sparks the conception of a new piece?
I usually have ideas for characters and certain scenes, along with a magic system I've invented and want to use. Then I like to write those scenes, and by the end they've usually taken me somewhere I didn't expect. I'm what is usually called a "discovery writer", or a "pantser". Sometimes that doesn't work out, but usually I can adjust what's happening so everything gels. However, it does mean my first drafts are very rough. And by the end of the novel there could be a whole lot happening in the beginning that now doesn't make sense.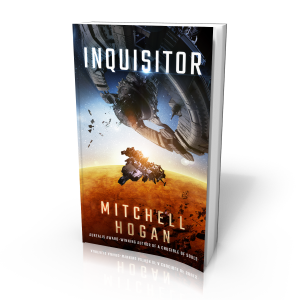 Are there any recurring themes or character types in your work as a whole?
It's funny you should ask this! My editor mentioned something when he was going through my first sci-fi novel, Inquisitor, and I hadn't realised it myself. Both A Crucible of Souls and Inquisitor have inanimate constructs (or automatons). In my fantasy novels they're similar to mechanical and/or sorcery driven golems, while with SF they're robots. I also enjoy writing characters who develop their skills or powers, whether they start out as young and naive, or with a good deal of world experience.
Your works have until this time been mostly self published; what important lessons have you learned through the years of publishing and promoting your own work?
Whether you self publish, or you're looking for a traditional deal, you need to understand the business of writing. Some authors focus on the craft of writing and ignore the business side, and I think that's a big mistake. Write for yourself, but look at publishing as a business. Understand the business you're in, and you'll be able to make better, more informed decisions.
How many pieces are you currently working on at the moment?
Technically, three. I've just handed book 3 of my fantasy series (the Sorcery Ascendant Sequence) to Harper Voyager, and I've started work on a new fantasy series. So I'm writing a new book, while I'm waiting for the structural edit of book 3 to come back, and book 2 is still in the works and I expect the copy edit soon. I also have ideas for a sequel to my SF novel, and for a new series in the world A Crucible of Souls is set in, but ideas and brief outlines don't count, right?!
If you can give one piece of advice to aspiring authors what would it be?
Finish writing that manuscript! Seriously. You can't fix something that isn't written. And you can't publish or submit something that hasn't been fixed.
Thanks for your time, Mitchell. I wish you all the success you deserve and look forward to more of your work in the future."