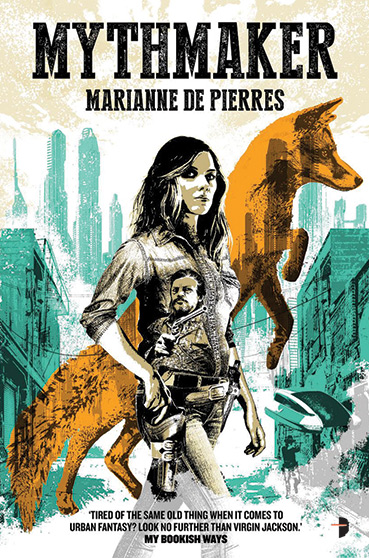 From Helen at Blogloving
My Review: Virgin Jackson is back in the second instalment of Marianne De Pierres' Peacemaker series. This one's just as action packed as the first, as gun-toting ranger, Virgin, aided by the taciturn US cowboy Nate Sixkiller, her spirit animal and her possibly psychotic self-appointed bodyguard, Hamish, set out to discover the truth about the Mythos. She's got a mystery to solve and her name to clear, and a bounty and a murder rap both hang over her head. Beautifully written and tightly paced, De Pierres' novel takes us from wild, open spaces to cramped city slums and back again. Urban Fantasy meets sci-fi, meets western, this is a book that will grip you from start to finish. Yee-haa!
Grab it here (Amazon) or support local Australian bookshops, and grab it here (Booktopia)
You can read a stellar review of its predecessor, Peacemaker here.