Bec Stafford
Bec Stafford has a Masters of Philosophy from the University of Queensland. She also blogs and interviews for the Escape Club and edits content for The Spotlight Report.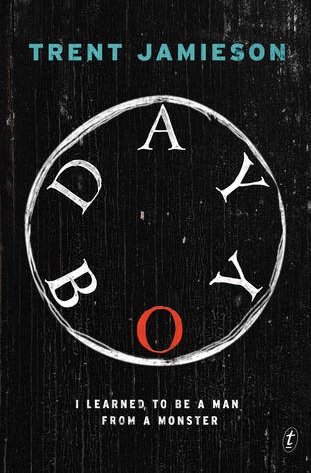 Aurealis award-winning author, Trent Jamieson, is one of the brightest lights on the Australian speculative fiction scene. Set in Brisbane, his brilliant Death Works series received widespread praise, firmly establishing his reputation as an engaging and original storyteller. His latest release, Day Boy, is a Young Adult rites-of-passage tale that makes for a page turner from start to finish. In this reimagining of the vampire myth (though it's much more than that), Jamieson assembles an intriguing cast of memorable characters. The central protagonist, Mark, is a Day Boy, assigned to a Master, the mysterious Dain, whom he protects and serves. Mark's life in post-apocalyptic Midfield is tough – he's a plucky, defiant boy caught up in a complex web of fearsome, unpredictable immortals and often even more treacherous mortals. Along with his fellow Day Boys, Mark must navigate his way through an unforgiving present towards an uncertain destiny; and, under Dain's unlikely apprenticeship, Mark's character is further shaped.
The story is finely written and filled with a combination of gritty reality and nail-nibbling suspense. Jamieson breathes life into his characters with the deftness of someone at the top of their game. The dialogue is a delight – authentic and engaging. The boys' banter is filled with the hallmarks of adolescent exchanges: brash challenges and snappy retorts. And Mark's own internal dialogue is used to propel the narrative forward with sure-footed control. His world view is shaped by strong principles, great empathy for his fellow townsfolk, and an inner fortitude that occasionally seems to surprise even him. Facing perils at every turn, Mark displays great integrity, whether facing off against another Day Boy, ministering to Dain, or being confronted by the terrifying (and chillingly named) Council of Teeth following an indiscretion in the City in the Shadow of the Mountain.
Jamieson demonstrates a great gift for expressing his characters' emotions. He beautifully captures, for instance, the tender feelings Mark harbours for one of his allies, Anne, with a sweetness that never strays into schmaltz. Observing her playing the piano, he notes, 'I never know what it is she's playing and the names wash off me to forgetfulness when she tells me, but I know the beauty that is the perfect expression of nature's gifts and effort, and I hear it in her playing, and that's enough.' Although compact and unpretentious, the writing is tinged by a touching lyricism. When at one point he finds himself at the end of a machete, Mark describes feeling 'its longing, the yearning to sink into flesh, to cut and carve its frustrations' into him.
Finally, what makes Day Boy such a pleasure to read – and for my money, this is Jamieson's most engrossing and emotionally resonant work to date – is its artful presentation of a range of philosophical questions and reflections to consider while we're being entertained. What constitutes the monstrous? What does it take to become a man? What are the consequences of our choices when it comes to love, destiny, and duty? This is a story for adults as much as it is for a younger audience. Existing fans of Trent Jamieson's writing will feel richly rewarded by this novel, which is also guaranteed to win him many, many new readers. Highly recommended.
Paperback, 309 pages
Published June 24th 2015 by Text Publishing (first published 2015)
ISBN13 9781922182838