As the PEACEMAKER blog tour winds down, I've been most fortunate to have been invited to speak on a number of podcasts, and just last night, a Google Hangout.
I'm sure you're all sick to death of my opinion, but on the slim chance that you aren't … you can catch up on my thoughts on these topics:   WORLDBUILDING with Sean Williams, Meg Mundell and John Birmingham along with Nalini from Dark Matter.
Genre blending and bending with Mike Underwood, Rod Duncan, and Emma Newman from Angry Robot.
The Queensland Writer's Centre asked me to talk about Author Branding
And why authors should be online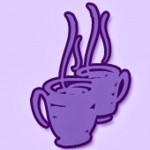 And a long chat with Alex Pierce on the award winning Galactic Chat podcast about my body or work. Followed by an upcoming Peacemaker special with Dave Kearney from Scenes and Sequels.