Joelene Pynnonen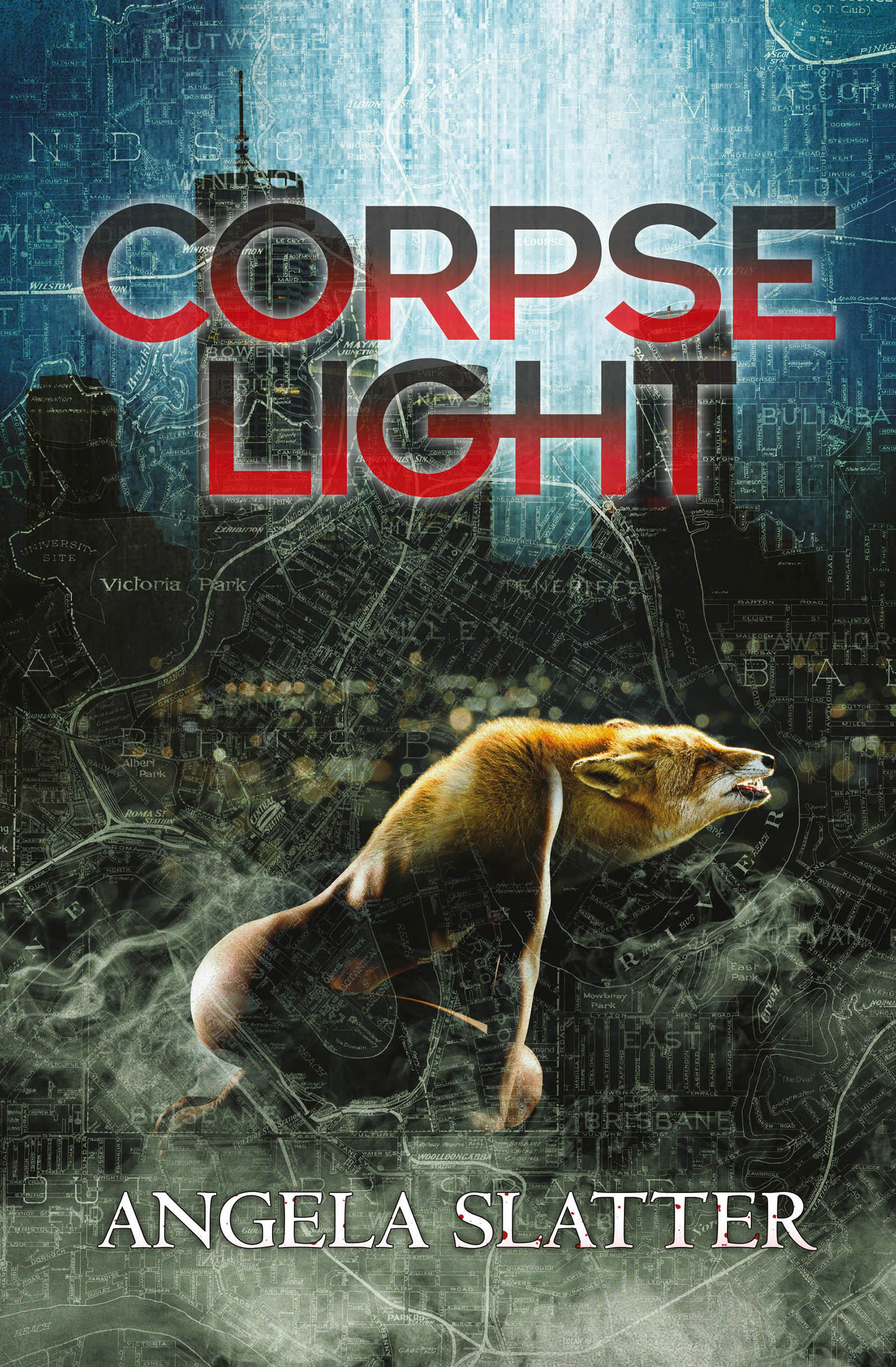 Verity Fassbinder might have gone up against Archangels and Weyrd murderers before, but now she's on a course that might just see her out of her depth – motherhood.
When Verity falls pregnant, she's quite content to take things easy for a while, especially after the last few scrapes that she barely escaped. Spending more time with David and sorting through the piles of baby clothes are her priorities. But something out there has other plans for her and, with her super-strength depleted, Verity is in for the fight of her life.
The first Verity Fassbinder novel, Vigil, is a hard act to follow. The sleepy Brisbane setting with a supernatural underbelly is something that I wouldn't believe could be pulled off if I hadn't read it. The epic scale of the story seems suited to a more glamourous city, but Slatter's Brisbane steps up to the plate marvellously. In Slatter's hands Brisbane retains the essence that its residents love, but also becomes something more in the process. Needless to say, when I picked up Corpselight – at the official launch because I was not waiting longer than necessary for it – I expected great things.
And let me tell you how Corpselight delivers.
Pregnancy and motherhood aren't things that crop up regularly in the urban fantasy novels that I read. To be honest, they're not the sorts of things I'd seek out, but Slatter handles both well. Verity might be a no nonsense, hardened investigator used to toughing out difficult situations, but she's also very human. She gets tired and cranky and emotional, and having a baby brings all of these things to the forefront. It's also really interesting to see how Verity handles motherhood. Her portrayal in Corpselight is much more realistic than many fictional maternal portrayals. Despite having a baby to worry about, she's still very much her own person. While she takes extra precautions, she's not ready to give up her life to be a mother.
Corpselight is darker than Vigil. Not that Vigil was particularly light, but Verity had less to lose in Vigil. In Corpselight the stakes spike like crazy. There are more nuances now that we're firmly set in this world. Everything is more complex; emotions, relationships, the enemy, family and friends. Verity's comparative youth becomes a more important factor in this novel; setting her apart from those who have lived through far crueller regimes. It also becomes apparent that a lot of the complexities of the world are lost on Verity because she is too young to have experienced the things her friends have.
The wonderful magical elements are explored more fully in Corpselight. From the magics that Normals can conduct to those that need a Weyrd to power them. Many of the rituals are reminiscent of old faerie lore, and it adds a hefty dose of authenticity.
The ending of Corpselight, while not exactly a cliff-hanger, works brilliantly to set up an even more dynamic situation in the third book, Restoration. And since it's not out until August 2018, I'm going to have to find something else to fill that void in the meantime.
Corpselight – Angela Slatter
Jo Fletcher Books (July 13, 2017)
ISBN: 9781784294342