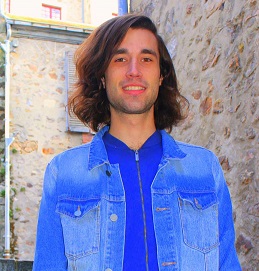 Marcus de Courtenay
Marcus de Courtenay is a keen reader on diverse topics. He loves being critical safe in the knowledge that he has no published material to be criticised on. He is also a vegan and urges you to hug not eat the next animal you see.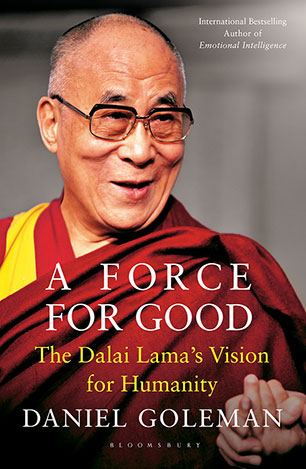 In A Force for Good, Daniel Goleman, journalist and internationally bestselling author of Emotional Intelligence, brings his art to bear on the growing body of popular literature surrounding altruism.
In a series of interviews with the Dalai Lama, Goldman has compiled a part-self-help and part-biographical work which seeks to broaden the audience of the spiritual leader of Buddhism and in particular his message about the need for active compassion and tolerance. The narrative of the book flows from a focus on inner development to that of external interventions, counselling the reader to develop a compassionate character and then exercise this character on the many sorrows in this world.
The writing maintains the Dalai Lama's teachings as its central foundation expounded through direct quotes and paraphrasing, but takes various detours to supporting examples from diverse fields such as science, sociology and the travails of budding social enterprises. There is an emphasis placed on the Dalai Lama's immense respect for science and, as such, the capacity to marry scientific insight with fostering a more compassionate world.
The book is an ambitious project, promising that it will reveal the Dalai Lama's vision for the world. However, of course this is not a book written by the Dalai Lama and in many ways you question how much of the voice of the Dalai Lama you are reading and how much is a liberal paraphrase. Despite this, the writing is elevated by the many simple but fundamental truths contained in the synthesis of the spiritual leader's thoughts. Further, Goleman's clear reverence for his subject gives a sense of tremendous weight to every quote.
You can't help but be delighted by some of the examples in the book detailing the powerful efforts of altruists around the world, even if at times the book reads as an inventory of the ails facing the world like could be found in any newspaper. Ultimately, A Force for Good has the best of intentions and teaches the best of the practices, so one can hardly be too critical. This is certainly a positive introduction to modern charitable work and the overriding need for an infusion of compassion into all human interactions.