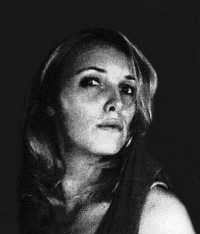 Felicity Blake is a documentary filmmaker and transmedia creator. After graduating from UNSW with a bachelor's degree in film, she spent several years working in talent management and feature film development before transitioning into documentary production. Felicity likes a challenge, so she has consulted for the Libyan tourism industry, shot the 30th anniversary of the Islamic Revolution demonstrations in Tehran, AD'd "The Burning Season" in a blazing jungle, and filmed in the world's biggest UNHCR refugee camp during a cholera outbreak. To date, she has worked on a variety of TV programs and cinema documentaries, with experience in 3D, multiplatform delivery, animation, and new media. Felicity has provided stringer footage of Iran to ABC News, been an expert interviewee on "The 7:30 Report", and is on the organising team of Supanova (Australia's premier pop culture expo), where, over the years, she has hosted dozens of famous spacecraft pilots, aliens, hobbits, robots, and vampires… and one Wookiee.
1. What were some of the most valuable lessons you learned at film school?
That filmmakers require a combination of vocational disciplines and technical skills (understanding and implementing procedures, equipment and software), as well as contextual knowledge (an appreciation of the medium's history and canon both liberates us from repeating the past and inspires us to create new work), and untamable creative courage and individuality.
2. Tell us about some of the your current and recent projects?
GUILDENSTERN: One must think of the future.
ROSENCRANTZ: It's the normal thing.
GUILDENSTERN: To have one. One is, after all, having it all the time. Now … and now … and now…
ROSENCRANTZ:  It could go on for ever. Well, not for ever, I suppose. (Pause.) Do you ever think of yourself as actually dead, lying in a box with a lid on it?
GUILDENSTERN: No.
Upcoming projects (that I can talk about):
'The Sound of Sunshine', a documentary about synesthesia hosted by Police Academy's "man of a thousand sound effects", Michael Winslow.
The Periodic Table of Awesome, a new web-TV series made BY geeks, FOR geeks, bringing you the best of geek from week to week.
3. Given unlimited funds, what project would you embark on?
My international documentary series (in development) which involves children, music and peace.
4. Tell about the 'at home' Felicity Blake?
My natural habitat is listening to Miles Davis' "Kind of Blue" whilst on a plane en route between somewhere obscure and uncomfortable where the people are renowned for their hostility but usually end up giving me presents, and a divey old-man/locals bar on New York's Upper West Side where they play jazz on Sundays and I have my own coffee cup.
5. What would you liked to have achieved in ten years?
See question 3. Also, by that time I would like my Somalian refugee friend Abdikadir ('Like' his page on Facebook!) and his family to have been able to come to live somewhere safe like Australia. I hope to feel that I've lived by humanitarian and conscientiously mindful principles and encouraged others to do the same.