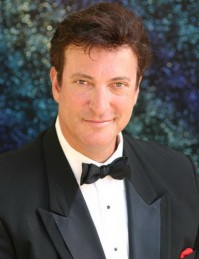 RICHARD EPCAR has voiced over 300 characters and is well known to Animation, Game and Anime fans starting with the original 'ROBOTECH' series in which he played  'BEN DIXON', 'LUNK', 'GREL', and now 'CAPT. VINCE GRANT' in 'ROBOTECH: THE SHADOW CHRONICLES' , which he also directed.
He is the voice of 'BATOU' in all things 'GHOST IN THE SHELL' including 'Ghost in the Shell 2-Innocence', which he also adapted and directed into English.
Some games you've heard him on: 'TRANSFORMERS: WAR FOR CYBERTRON', 'MODNATION RACERS', all 'KINGDOM HEARTS' games (except the first one) as 'ANSEM / XEHANORT', 'MORTAL KOMBAT vs. D.C. UNIVERSE' as 'The JOKER' and 'RAIDEN', 'TOUR OF DUTY 7', 'DEAD SPACE II', 'SPEC OPS', 'BASARA', 'STAR WARS-EMPIRE AT WAR', STAR WARS: OLD REPUBLIC', a new DC game in which he plays 'GREEN ARROW', 'STAR CRAFT II' as 'DARK TEMPLAR', 'DEAD OR ALIVE 3-D', 'RED FACTION GUERILLA', 'COMMAND & CONQUER', 'XENOSAGA I, II and III as 'ZIGGARAT 8', 'ACE COMBAT 6', 'GUILTY GEARS', '.HACK I, II, III', 'BLUE DRAGON', 'NARUTO', 'SPACE SIEGE', 'SUPREME COMMANDER', 'PARAWORLD', BLACKHAWK DOWN', 'SAMURAI WARRIORS', 'DYNASTY WARRIORS', 'WARCRAFT III', and 'WORLD OF WARCRAFT III', 'STREET FIGHTERS', 'DANTE'S INFERNO','STAR OCEAN I, II, III' to name a few.
Most recently he can be heard on a brand new series from Nickelodeon, 'AIRBENDER: THE LEGEND OF KORRA', 'BLEACH' as 'KOGA' and 'ZANGETSU', 'NARUTO', 'GUNDAM UNICORN' as 'DAGUZA', 'BUSO RENKIN', 'HUNTIK' as 'GRIER', 'GHOST SLAYER AYASHI', 'BLUE ELEPHANT', 'BLAZE OF GLORY', 'BOBOBO-BOBOBOBO, 'MR. NOISY' on 'THE MR. MEN SHOW' and he is currently the voice of  INSPECTOR LUNGE on 'MONSTER'.
Shows he's directed are 'LUPIN the THIRD', doing the voice of 'JIGEN', 'NOEIN', doing 'KOOYRAMA' and the first season of  'DIGIMON', doing 'ETEMON', 'MYOTISMON', 'APEMON' and now 'MERUKIMON' on 'DIGIMON DATA SQUAD'.  An original animated movie with an all star cast 'THE REEF' in which he played 'MOE'.  The series 'FIGHTING SPIRIT', doing the voice of 'KAMOGAWA', 'PATLABOR III', 'THE SECRET OF MAMO', ' ZENTRIX', 'TOY WARRIOR', and 'POWER RANGERS' doing many monster voices to name a few.  He also wrote for 'TRANSFORMERS' and did the voice of  'ARMORHIDE'.
He was named FAVORITE ACTOR by DVD VisionJapan. Some games he's directed: 'STAR OCEAN I & II', 'BLUE DRAGON', 'VANDAL HEARTS', 'SHADOW HEARTS II', ' LUPIN the THIRD', 'FIGHTING SPIRIT & VICTORIOUS BOXERS' in which he played 'KAMAGAWA' in both, 'VEGAS', 'SMACKDOWN vs. RAW', 'JACKASS the GAME', 'DEAD-HEAD FRED',  he co-directed 'UNREAL TOURNAMENT III', and co-castthe mo-cap for 'QUANUM OF SOLACE'.
1. You wear so many hats in the creative industries, which one gives you the most satisfaction, and why?
Well acting is my first love and I do really love it. But I also really love directing. The difference is when you act you create your character and have some control over that-but when you direct-you have control over the entire project. And I have to say I do like being in charge. Of course with being in charge comes great responsibility. I really enjoy being creative and I think all of this-acting, writing and directing come from the same place in me.
2. What current or upcoming projects are you excited about?
I'm Skywarp in the new Transformer game-War for Cybertron. I really love being part of that franchise. I'm also working on a new animated series for Nickelodeon-it's the sequel to Avatar and I'm very happy to be part of it. I really enjoy working with Andrea Romona. I've been very fortunate to be part of some really great games recently. Some I can't mention unfortunately because of non-disclosure clauses.
3. What's your key to time management?
I wish I had a great answer for this. I'm basically a lazy work-a-holic. I work constantly because if I didn't I'd turn into a giant slug. So I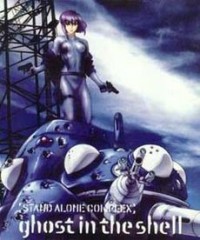 keep moving. Fortunately I love what I do. The best thing I do-I guess- is try to schedule everything so it fits-not always successful-and I try to get up early and take care of the things I need to do. I'm usually in the studio part of the day-so the scheduling thing can be very challenging.
4. You attend many different conventions each year – do you have a favourite?
I have to say that most of the cons I've gone to have been wonderful. I loved going to Australia, and I hope I can return sometime soon. Ialso love Mechacon in New Orleans. First of all it's in New Orleans and Jon and Peter who run it are the best. They really run a great con and take great care of us when ever we're there. My friend Manny who runs a lot of cons really takes care of us too. We will miss Anime South because they really spoiled us. Generally it's a joy to go to these conventions and be appreciated by the fans who know our work. It's great to meet them and share stories. By the way when I say 'we' I'm talking about my wife Ellyn Stern-who generally goes with me on these cons-she has done a bunch of voice and directing work in her own right.