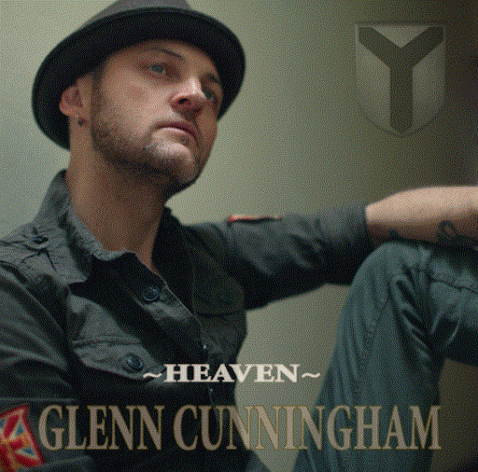 First of all, thanks so much for your time Glenn.
You've had your share of both live audience and recording studio. Which one do you prefer and why?
That's a hard one really. With live audiences, its always that "immediate reaction attraction", and you can get a vibe on what people are feeling "in the moment", but when you're recording in the studio, you're at your creative best I guess, and ideas are more finite and realised, as opposed to live gigs where its instantaneous and spontaneous. They both have their positives and negatives and I love them both for different reasons. Live-the instant connection to your audience and Studio-for the perfection you're hoping to seek and realise, coupled with your "end result vision" as an artist, writer and producer. There's excitement in both and for very different reason, both of which excited me equally. :)
I think one of the things that resonates with people about you is that you are so open and genuine. Are you finding that difficult now with so much of your life in the public eye?
Not really, and also, thank you for the compliment. I only ever hope to be perceived as who I am, and that person is a direct result of my wonderful mum and the way I was raised. I am who I am, and if people "get and SEE that person" then I'm a happy man. There's no point in being anything but yourself in our country especially. As Aussies, we respect an honest person and I've been raised to be nothing less, which I am eternally grateful for.
How much do your favourite artists or your own personal life contribute towards what you write or perform?
My influences musically and non musically affect everything I do really. I'd say my biggest musical influences would be Stevie Wonder, Donny Hathaway, Babyface and James Taylor among others. Coupled with other influences in life like my mum, singing teachers and mentors thru the years they have ALL shaped who I am as a person, and being a songwriter, I think everything in your world has an effect on you, and specifically on your lyric writing. Life is the greatest teacher and one of the joys I have, as a songwriter, is getting to express those feelings in song. Everything I write documents something life has taught me, and that's a wonderful gift I end up getting to give to MYSELF, as well as the public…
Now, you've written, produced and performed with some huge names including Delta Goodrem, Ricki-Lee, John Farnham and Jimmy Barnes. Is there any artist out there that you would love to perform with in the future?
Without doubt, the first name on that list would be Stevie Wonder. He's influenced my music more than anyone and I was lucky enough to sing with him backstage a few years back, but to write and record with the man would be a dream come true.
In terms of personal development, how much do you think The Voice helped you as a performer?
The Voice helped me in several ways, and not least of which, as a performer. After 20 years writing, producing and performing with the best on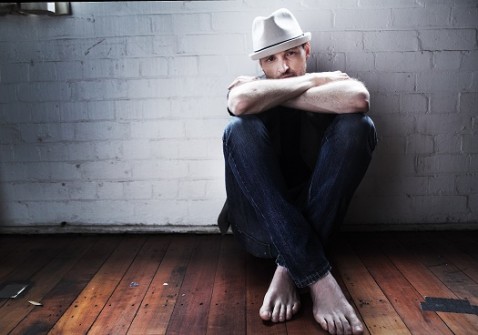 the business, it actually taught me how to THINK of myself as "the artist" moreso, and Delta was integral in that discovery. Her guidance, sometimes in the smallest ways, or thru the most seemingly insignificant conversations, really changed my thought pattern toward me as an artist. For that alone I'm very grateful and I thank her personally for that as well. It's a tough thing to change after so many years in the "industry background"
Would you change anything if you could do The Voice over again?
Simply-NO. I was who I am, and I would only ever make the same choices because I always try to follow my gut, so there's no regret or remorse. It's led me to where I now am, and to where I will go from here. Making true and honest decision in your life is the key in my opinion.
Not everyone can pull off the singer/songwriter combination, but obviously you're very gifted with both. Which part do you prefer? Would you consider yourself a singer first or a songwriter first, and why?
That's a great question, but I think, if you do both, its just ingrained in you and the two are intertwined. I've sung since I could speak, and written since I was 9 years old, and after 37 years on this earth, the two are so fused together that I couldn't THINK about them as separate entities, much less USE them that way. I love the creative process as a whole and that is singing, writing and generally "creating" simultaneously  so I couldn't say that one part is preferred over the other.
Your debut album, Soul Document Volume 1 is out now and receiving some great reviews from fans. Do you have a particular song in there that holds more of a personal connection than the others?
I love the album because it was my favourite songs for me personally that I'd written up until that time, but If I had to single songs out, I love Welcome Home as it's actually about my family and I wrote it for my mum, and I also love Hurry On Home, which is basically about "living a good and honest life" and trying to adhere to some pretty basic principles in life that I was taught, which I think we could all benefit from.
You've been incredibly musically gifted from a young age. What do you think it is about music that resonates with you so deeply?
I have a lot of music in my family history, so I guess that "natural ability" side of things come from there. The rest-its honestly a mystery. My life is music, and music is my life. I have no explanation but I know I couldn't do anything else. One thing I always say to people is "I'm so lucky to do what I love as a living. If you do what you love, you never actually WORK a day in your life". No truer words have been spoken. You always go the extra mile when you love what you do.
Now, for the question that everyone's asking. What comes next for you? Have you got anything new in the works and what can you tell us about it?
Well, first I'm releasing Heaven as a single Oct 5th. It was the final song I performed on The Voice and I've had lots of feedback about it thru social media so I thought it was a great place to start seeing as it was never released thru the show. At the same time I'm working on the next album which will be more gritty, but still with that soulful undertone. I'm really excited about it, and about the new audience I've found through doing the show :)
Thanks for your time and good luck!
Thanks to Joelene Pynnonen and our creative partner THE SPOTLIGHT REPORT for this interview.