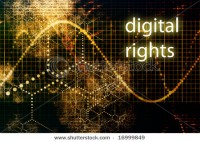 I'm on deadline with Blaze Dark and finishing edits for Tara Sharp 3, so my time is very regimented at the moment. And as happens when you have not a second to spare, lovely invites come along that you can't refuse.
So I'm opening/christening the new Reading Room at our school library in a couple of weeks. This will give me great pleasure, as I was definitely one of those kids who found peace in the library in my own school. Not from other kids, but from my own mind.
As well as that, I'm speaking on a panel on Digital Rights soon:
Australian Society of Authors are hosting a panel discussion on digital rights at the State Library of Queensland on Friday 30th March, 6-9pm.
Hope to see some Brisbanites there.
Meanwhile, it's almost SwanCon time and I'm so looking forward to going to Perth to see everyone! Am planning to ask Kendra to do my make-up for the Masquerade Ball.