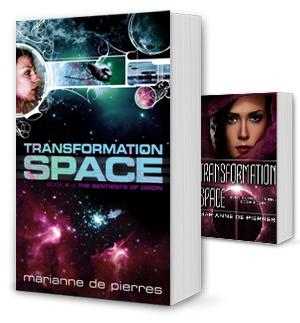 Book 4: Sentients of Orion Series
Aurealis Awards Winner for Best Science Fiction Novel
Mira Fedor and her friends stand in the eye of the hurricane, and everything in the Orion League remains in flux. She is pregnant, and its gestation is proceeding at an inhuman pace.
As she hides out on her bioship, Insignia, it seems clear that the extropist's procedures have had an unforeseen effects–but will her child be more than human? As secrets are revealed and conspiracies exposed about the attack on Araldis, Mira wonders if there is still time to thwart one last master plan?
The pieces are all in plan, all that remains is for each side to commit to its endgame. But there's one question nobody has thought to ask: will the Sole Entity…God…play by the rules?
It's the epic conclusion to what the Sydney Morning Herald called "Space opera supreme."