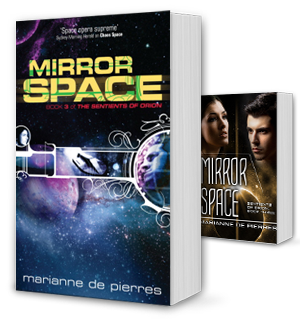 Book 3: Sentients of Orion Series
With her home planet of Araldis under occupation by hostile forces, and with the Orion League of Sentient Species unable–or unwilling to help–Mira Fedor is forced to turn to the mercenary captain, Rast Randall, if she is to save her home. Having Rast on her side means she can thwart political constraints and enact her own game of ruthlessness.
As hidden strategies of her allies and enemies alike are revealed, Mira wonders why the philosophers of Scolar have been targeted? And how far does the Extropist influence extend into Orion space? Is everyone set to achieve their separate goals, or has one devastating agenda been set in motion?
Mira fears that these puzzling events are all leading toward a single and terrifying conclusion…