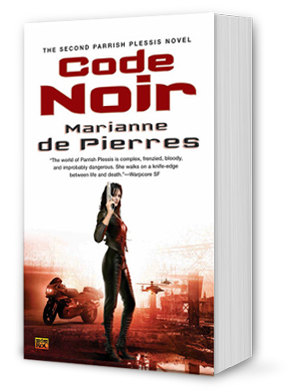 Book 2: Parrish Plessis Series
The Tert war is over, and bodyguard Parrish Plessis has gotten a piece of the toxic pie—and the responsibilities that go along with it.
To pay off a blood debt to the Cabal Coomera tribe, she must enter the heart of tekno-darkness—the slum town of Dis—to find their missing shamans and to kill her ex-lover Daac. But Parrish still has feelings for Daac—feelings that run as deep as the high-tech parasite he infected her with.
Bad blood never boiled like this…