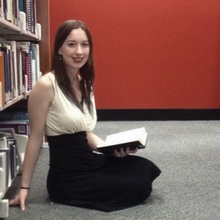 Alayna Cole
Alayna Cole is an MCA (Creative Writing) candidate who loves to write stories when she's not studying.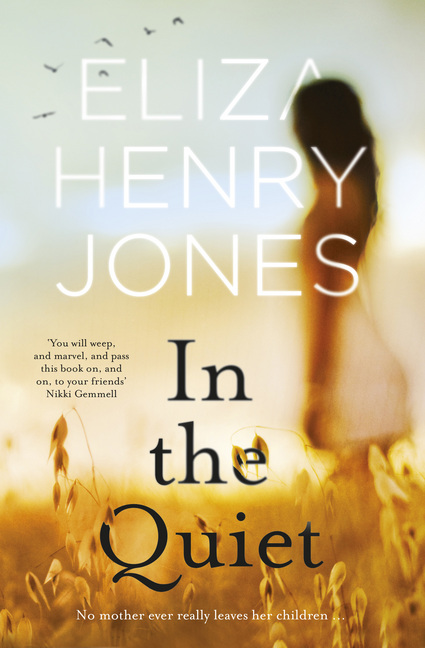 There are some stories that leave a bittersweet hole inside you. For me, In the Quiet is one of them.
In the Quiet is a simultaneously heartbreaking and heart-warming story about Cate Carlton, who has recently died. She lingers near her family, watching, remembering, and through her eyes we see snippets of how her life once looked, how her family grieves and—eventually—how they begin to move on.
These snippets are part of what makes this novel so clever. Cate's story is given to you a few pages, a few paragraphs, or a few lines at a time, and you move through a kaleidoscope of the past and present until you learn enough to piece together the story. This process feels organic, reflecting the way we think about our own lives, how one event can remind us of another, and how we don't recall our memories chronologically.
You learn about each of the characters in a natural way, hearing stories of their past and future in equal measure until they seem rounded, deep, and complex. I could easily relate to aspects of each character: Cate's love, Bass's desire to protect his family, Jessa's stubbornness, Rafferty's teasing humour, Cameron's sensitivity, and the ways of dealing with isolation, vulnerability, and loss demonstrated by each friend and family member. Empathising with each of these real and relatable characters was easy. Too easy.
I cried on-and-off through the last hundred pages of the book. Not because anything particularly devastating was happening—though, sometimes, that was also the case—but because I could see myself so clearly in each of the characters that even their minor turmoils and successes affected me. I quickly fell in love with these people, for their beauty and their flaws, and cared about what happened to them.
The interaction between the characters of In the Quiet feels as remarkably raw and honest as the characters themselves. How they talk to one another, how relationships change over time, and how feelings and connections are conveyed through actions more than words, reflects reality, as well as the novel's title.
The title, In the Quiet, is referenced many times throughout the book, in the way characters sit in silence instead of speaking over dinner, the way Cate remembers not responding to a question asked while she was still alive, and the way she is now unable to speak to her family when she is desperate to. Cate's husband Bass is said to have 'the quiet' in him as he sits and stares soundlessly, with actions and feelings resonating with him more than words.
These carefully woven references are everywhere. The author, Eliza Henry Jones, is a master of foreshadowing. Every memory reveals something or adds something to the overall picture. Little hints slowly become larger stories, but characters never say too much. This restraint allows a patchwork to form like the fields where the novel is set.
In the Quiet depicts an image of country life that is easily one of my favourite literary interpretations of rural Australia. It never feels forced—as representations of the Australian outback sometimes can—with symbols and imagery as careful and deliberate as character development and plot progression. Both the country and city spaces, as well as the suburban inbetween, is made to seem beautiful and interesting in its own way, and the relationships between people and the spaces they inhabit are as important as the relationships between characters.
Everything about In the Quiet screams sophistication, so it's hard to believe that this is Eliza Henry Jones's debut novel. I'm holding my breath for her next masterpiece.