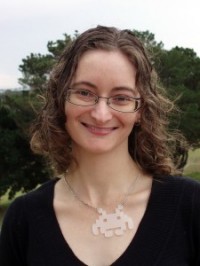 I met Jo Anderton on the Orbit/QWC writers retreat a couple of years ago, in which I participated as a mentor to the ten writers selected to attend. After talking to Jo, I realised what an incredibly good work ethic she had to support her writing talent. Subsequently, we did a bit of work together on her new novel, and I'm terribly delighted to say that it, plus sequel, will be published by Angry Robot in 2011 and 2012.
Angry Robot has this to say:
Series opener Debris introduces us to Tanyana, leader of a matter-manipulating team. Following an accident, she's dismayed to be demoted to little more than a garbage collector, but it soon becomes obvious she's been manipulated into that role by the faceless faction she calls the Puppet Men, to uncover a world-shattering secret.
That man Marc Gascoigne said, "With the ever-increasing popularity of Japanese and Korean anime, manga and computer games, it's been surprising that there hasn't been more SF and fantasy showing its influence. Debris's mix of SF and fantasy themes, exotic future-medieval settings, Dune-esque warring factions, and a fabulous kick-ass heroine is exactly the sort of on-trend science fiction Angry Robot was set up to publish. We're damned pleased to have Jo on board."
The retreat group (now called the Orbiteers) have stayed in contact  and have enjoyed other successes since then, including the release of novels by Graham Storrs and Luke Keioskie.
Group facilitator Janette Dalgleish has also won a character in my next Marianne de Pierres series thanks to her amusing and rather special encouragment when I needed help getting my last novel finished. Janette will be officially cowpunked!
There is something special in the synchronicity of like-minded people; magic things happen.