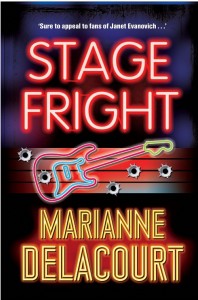 Thought it was time to catch you all up on some bits and pieces. Firstly, I'll be at CONQUEST, the Brisbane Star Trek con, this Saturday from 9.15 to 10 am. I'll be a giving a general writing chat. The con is at the Park Regis and I'm looking forward to catching up with a few people I haven't seen for a while.
The following weekend is the Redlitzer Gala Event where we'll be announcing the winners of the Redlitzer writing competitions. Louise Cusack, Rowena Cory Daniells and myself will be awarding the prizes for the different categories. On the Saturday, I'm booked in to do a world building workshop at QWC. Need a set number for that to go ahead and I think there are still some places left. If you're interested check it out here:
World Building
Presented by Marianne de Pierres
Date(s) – Sunday October 7
Time – 10:30am – 4:30pm
Venue – QWC Offices, Level 2, State Library of Queensland, Cultural Centre, Stanley Place, South Brisbane
Full Price – $160; Concession – $144; QWC Members – $110; QWC Member Concessions – $99
On the 25th October I'm speaking at the Victoria Point library. The details are as follows. Please come and support this event and say hello:
An evening with Marianne Delacourt
25 October 2012 to 25 October 2012
6pm – 7pm, Venue: Victoria Point Library
Marianne Delacourt is the pseudonym of a successful Australian science fiction author who has sold books throughout the world. A Davitt award-winning author, Marianne grew up in Perth and now lives in Brisbane with her husband and three sons. Marianne's Stage Fright is the third in the successful Tara Sharp series.
Come along and find out more about Marianne's new book. RSVP on 3884 4011
This event is brought to you in partnership with Angus & Robertson Victoria Point. For more information contact Victoria Point Library.
In website news, Joelene will be attending the red carpet event for Judge Dredd (thanks to The Spotlight Report), so look forward to an exclusive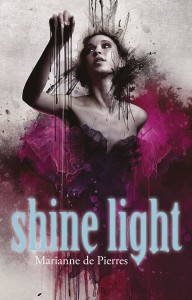 on that. We have Embrace by Jessica Shirvington as our Burn Bright Book Club Book this month and a Burn Bright interview with Jessica to accompany it.
For those that haven't realised STAGE FRIGHT is now out and the reviews have been heart-warming. Grab your copy for the Xmas stocking.
Also not long until SHINE LIGHT hits stores. I will (finally!) have some news for you before the end of the year on availability of the Night Creatures series in the US.
And of course November is also the e-book release date of the SENTIENTS OF ORION series from E-Reads.
Sadly, I will not be in Adelaide or Brisbane for Supanova. Family commitments have taken priority (my son only turns 21 one time!), but I have spoken with Ineke and I will be in GC and Melbourne next April. Sorry for those of you coming to get books autographed. I have bookplates available that I can post. Let me know below in the comments section or email me through the contact form.
That's about it for the moment!